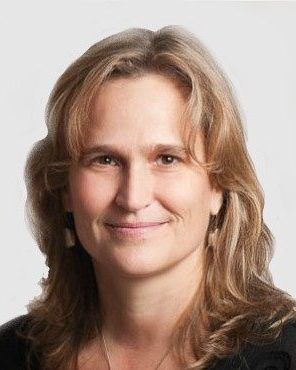 Naturopath Doctor
Area: Ottawa
Dr. Ann Lawrence
ND
---
Dr. Ann Lawrence is a naturopathic doctor at Koru Nutrition. Dr. Lawrence graduated with a Bachelor of Science Honours degree from the University of Guelph in marine biology. She pursued a Master's of Science in agriculture with a keen interest in the environment and its effects on the health of human beings. But her true calling was discovered when she first heard about the Canadian College of Naturopathic Medicine and went on to study there, graduating in 1999 as a licensed Naturopathic Doctor in Ontario. This rounded out her education with extensive knowledge of the human body, nutrition, homeopathy, acupuncture, herbal medicine and other biomedical sciences.
Dr. Ann started practicing naturopathic medicine in Ottawa in 1999 with a general family practice seeing patients of all ages with a large diversity of disorders. Areas of special interest to her are:
adrenal fatigue
homeopathy
chronic pain
neurological health
women's issues
and pediatrics.
Other extensive training since graduating has included Bowen Therapy (including some neurostructual integration technique NST), bioresonance testing for detox and system support, and NeurOptimal® advanced neurofeedback brain training.
With her first degree in marine biology, scuba diving and the ocean are a draw for Ann. Ann is also an avid traveler and lived in Japan for a couple of years and cites the Yukon as one of her favourite places she has visited due to its untouched wilderness and stark beauty. Being a nature lover, she grows organic food, loves to camp, runs and snowshoes in the forest and has even participated in polar bear dips! Her love of nature has extended to amateur photography and some of her photos can be seen on her own clinic website. Cooking is also a passion for Ann, which in the past, led to cooking classes for clients.
Dr. Ann is a member in good standing with the College of Naturopaths of Ontario, the Canadian Association of Naturopathic Doctors and the Ontario Association of Naturopathic Doctors.