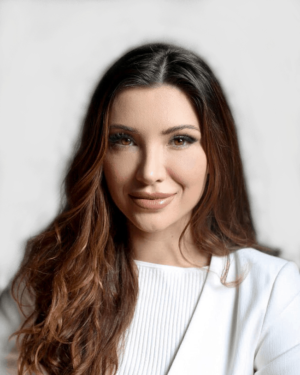 Holistic Nutritionist
Area: Peterborough/Lindsay
Brittany McMullin
CNP
---
Brittany is a Certified Nutritional Practitioner (CNP) with over a decade of experience as a clinical and functional nutritionist. Her professional clinical experience is extensive, spanning from private practice to a large rehabilitation facility, hospitals, and long-term care homes; providing care to a wide range of clients. As an advocate for equitable access to optimal nutrition, she aspires to empower clients to seize agency of their health, guiding them to reach their full potential.
Drawing from the current scientific literature and the wisdom of traditional cultures, her work is evidence-based, thorough, and sensible. Brittany's nutritional programs have been implemented by interdisciplinary medical teams across the greater Toronto area as a result of their high rates of measurable success.
In addition to nutrition, she has worked in a nursing role at a private surgical facility and has overseen teams of various health care professionals. Her nutrition focus is in brain injury, chronic pain, digestive health, fertility, prenatal health, and Autism Spectrum Disorder.
Brittany graduated with first-class honours from The Institute of Holistic Nutrition in 2010, has completed several graduate-level modules with The Institute for Functional Medicine, is currently completing her Bachelor of Science in Nursing, and is a Registered Yoga Teacher.
In her downtime, you will find Brittany on her yoga mat, at the farmers market, or amongst nature with her family and dog.