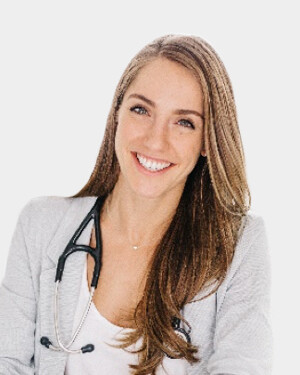 Naturopath Doctor
Area: Toronto
Dr. Bronwyn Storoschuk
ND
---
Naturopathic medicine is a distinct primary health care system that blends evidence-based treatment strategies with traditional forms of medicine. It is based on determining the root cause of disease and taking a holistic approach to understanding the body, while stimulating the body's innate ability to heal itself. Naturopathic medicine is the art and science of disease diagnosis, treatment, and prevention using therapies that include botanical medicine, clinical nutrition, hydrotherapy, traditional Chinese medicine, acupuncture, lifestyle counseling, health promotion, and disease prevention.
As a Naturopathic Doctor, health advocate and professional problem solver, Dr. Bronwyn Storoschuk offers personalized care that recognizes the uniqueness of each individual. She has a clinical focus in Women's Health, including:
hormonal concerns
reproductive health and fertility
mental health
brain injury
chronic pain
and weight loss.
She is passionate about empowering individuals to take their health into their own hands by providing them the tools and education to make meaningful change in their lives. As your partner in this journey, she will dig deep to understand the underlying cause of your concerns, instead of merely alleviating your symptoms. Her ultimate goal is to support you in achieving your highest potential.
Dr. Bronwyn holds her Naturopathic Prescribing License and can prescribe bio-identical hormones to women who require further support. She is also certified to give vitamin injections, like B12, Vitamin D, and lipotropic factors. She received extra training in preconception care and fertility support as part of an externship at Conceive Health Clinic, a naturopathic clinic within TRIO Fertility. She has also received additional training in weight loss strategies through the 'Be Your Best Self' program alongside Dr. Afsoun Khalili, ND.
She was given the opportunity to embark on two separate medical brigades to bring integrative healthcare to the underserved population of Ometepe, Nicaragua. Working with Natural Doctors International was a life-changing experience that allowed her to gain a greater understanding of global health policy and the power of community.
Dr. Bronwyn graduated from the Canadian College of Naturopathic Medicine in Toronto, Ontario. Before pursuing her education in naturopathic medicine, she graduated on the Dean's Honours List from Queen's University with a Bachelor of Science in Kinesiology. Dr. Bronwyn is a member in good standing with the College of Naturopaths of Ontario, the Canadian Association of Naturopathic Doctors and the Ontario Association of Naturopathic Doctors.
In her spare time, you can find Dr. Bronwyn working up a sweat at CrossFit, spending time in nature and enjoying meaningful conversation with loved ones. She is a coffee lover, has a small chocolate addiction and is always wearing a smile.