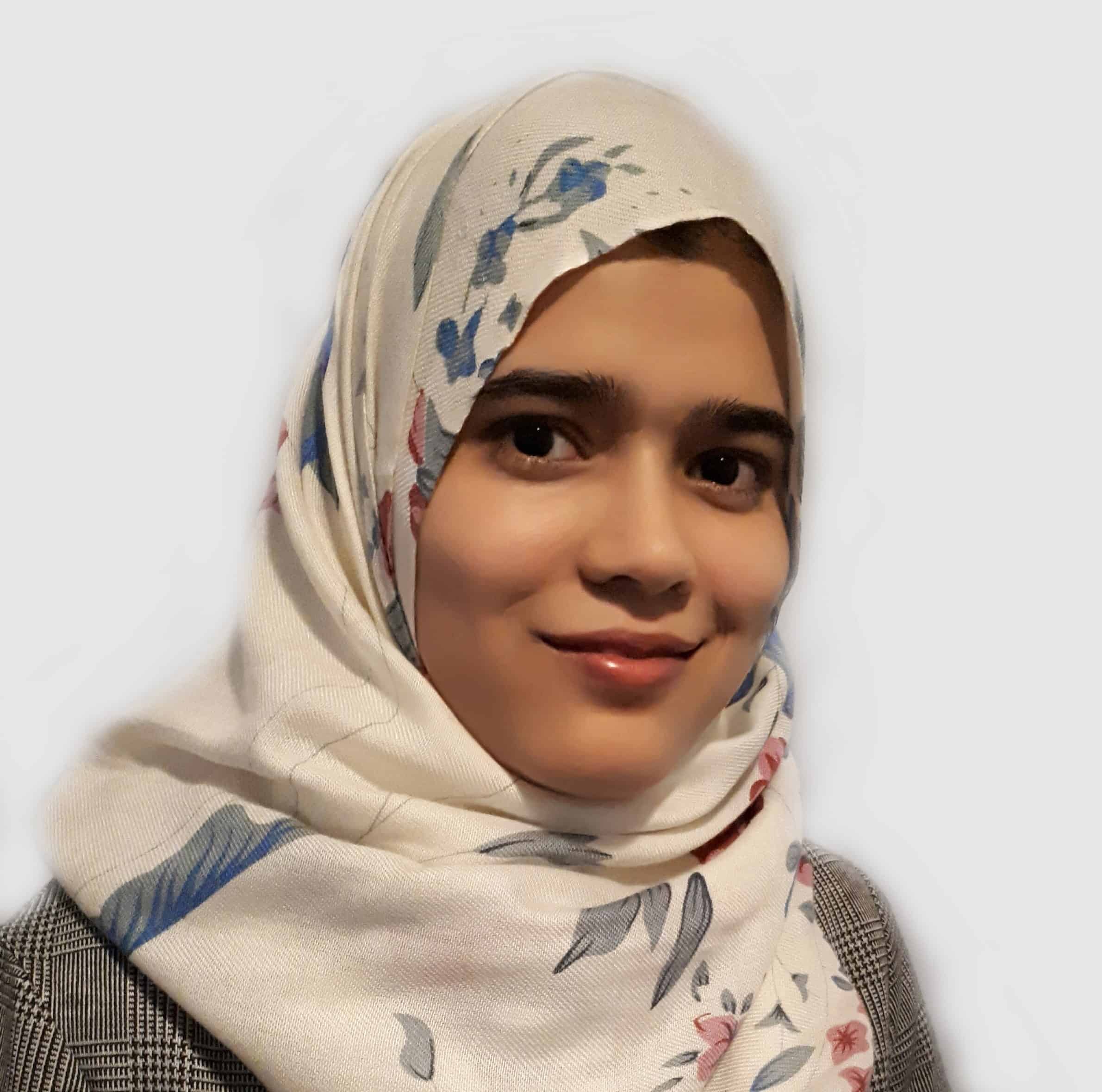 Registered Dietitian
Area: LondonLanguages: Hindi, Urdu
Juweriya Taqui

BSc, RD
---
Juweriya Taqui is a registered dietitian with Koru Nutrition. She has been passionate about nutrition and health ever since childhood. Growing up she saw her grandparents, aunts, uncles and her parents diagnosed with various health conditions. Her desire to help her parents and family manage diabetes as well as other conditions led her down the path of nutrition. Her personal goal was to understand different health conditions and how it could be managed through nutrition therapy. Overtime, her goal grew into becoming a dietitian to help different populations make healthy choices and live a healthy lifestyle.
After graduating with a degree in nutrition & dietetics from Western University in 2013, Juweriya did her dietetic internship through independent practicum program to get her registered dietitian license in 2016. She has experience working in primary care and long-term care settings. She has worked with clients to help them manage and/or prevent conditions such as:
diabetes
hypertension
dyslipidemia
metabolic syndrome
brain injury
weight management
gastrointestinal diseases
cardiovascular disease and renal disease.
Juweriya is very passionate about empowering people to make healthier choices and achieve their best health. She works collaboratively with her clients to create individualized care plans and set realistic & achievable goals for positive sustainable lifestyle change. She uses motivational interviewing technique to provide nutritional counselling because she believes this approach gives clients autonomy to make gradual changes which can lead to long term success.
Juweriya has taken many courses to further her knowledge. This includes techniques to address emotional eating from a cognitive-behavioral approach, dietary supplementation, DASH diet, healthy mothers, healthy babies, stroke care, and diabetes. She is a member of the Dietitians of Canada and the College of Dietitians of Ontario.
Outside of work, Juweriya loves spending time with her family and friends, volunteering in the community, reading mystery and thriller books, playing board games and solving Sudoku puzzles.