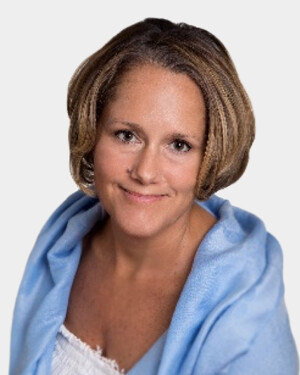 Registered Dietitian
Area: Toronto
Kelly Greer

BASc, BA, Psych, RD
---
Kelly Greer is a registered dietitian with Koru Nutrition. She uses a gentle and soulful approach combined with years of clinical experience to empower positive change in the lives of her clients. She provides a safe and nurturing haven to allow for open and honest communication, which enlightens, educates, and inspires optimum health.
Kelly Greer holds a BA Sc. in Nutrition and a BA in Psychology. She graduated as a dietitian in 1996 and is a member of Dietitians of Canada and of the College of Dietitians of Ontario.
She has worked in hospitals, naturopath clinics and in private practise. Her extensive experience includes championing the West Park Family Health team's Craving Change ™ group program and providing one-on-one counselling to a diverse population focusing on disease management, health promotion and diabetes education. Kelly also created Nutrigal Pals: a support group for women based on mindfulness and aspects of the "Craving Change" ™ program.
While working at the Centre for Addiction and Mental Health, Kelly developed and implemented all nutrition programs for multiple addiction and mental health programs and created individualized nutrition programs for cocaine, woman, youth, opiate, senior and LGBT specific groups and modified special nutritional programs for the Woman's Inpatient & First Episode Psychosis Unit.
With 17 years of experience in addiction, mental health and family medicine, she will be your nutrition coach, your health advocate, and your liaison to other health care practitioners. She will also be an empathetic ear, a gentle motivator and your biggest cheer leader. Her experience and area of focus includes:
women's health and hormones
brain Injury
depression and anxiety
digestive issues
weight management
sleep issues
mental health and addiction
and chronic pain.
Kelly has reviewed and edited The Manual of Clinical Dietetics 6th Addition: Chemical Dependency and Psychiatric Disorders section and provided nutritional content for the "Staying Healthy" chapter of the client workbook in the Substance Use and Brain Injury Bridging project.
In her spare time Kelly loves to play volleyball, camping, cottaging, and hiking and enjoys reading up on mind-body connection and psychology.