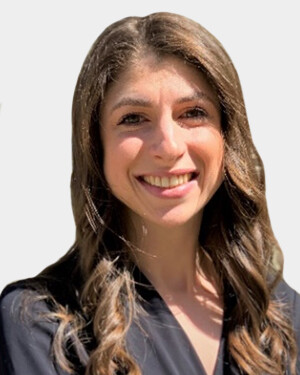 Registered Dietitian
Area: Toronto/GTA/Barrie
Kimberley O'Keefe

B.Sc. RD
---
Kimberley is a Registered Dietitian. Kim graduated from McGill University with a Bachelor of Science in Nutrition, majoring in Dietetics. She completed an accredited internship program at various sites throughout Montreal and finished off with an international community portion with the Diabetes Association of Barbados.
Following her education, Kim began her career in Northern Manitoba. There, she provided dietetics services at a long-term care while also developing menus. It is also where she began to teach fitness classes. From Thompson, Kim moved to Toronto to broaden her scope of practice. Transitioning from long term care homes, she now has extensive experience with home care, private practice and in weight management. Kim has gained further certification in the areas of motivational interviewing, the low FODMAP diet for IBS management as well as in pediatric nutrition.
Kim is always eager to share her excitement and passion for food and nutrition with her clients. She firmly believes in both a holistic and individualized approach to care, getting to know her clients and understanding how she can best accommodate them in every session to achieve sustainable results. She uses a positive, honest and open communication style which allows for comfortable dialogue and understanding while still providing evidence-based information. She works with her clients to help them realize the potential that food has to either treat, manage or prevent a disease or condition. Kim places great importance on interprofessional collaboration with other practitioners to optimize their health outcomes.
Through her varied experience, Kim has worked with clients in the prevention and management of many chronic diseases and conditions including:
Weight management
Gastrointestinal disease
Brain Injury
Mental health
Diabetes management
Chronic pain
Enteral and parenteral nutrition
Dysphagia management
Pediatric nutrition
On a personal level, Kim is an avid cyclist, both indoors and outdoors, and is a certified cycling instructor. She loves to travel and being a born and raised Albertan, she takes every opportunity available to get to the mountains to do some hiking.