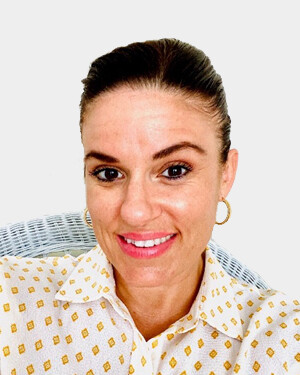 Holistic Nutritionist
Area: East GTA
Languages: Italian
Laura Finocchi
CNP
---
Laura Finocchi is a Certified Nutritional Practitioner having graduated from The Institute of Holistic Nutrition in 2000 with Honours. Since 2011, Laura began working as a Rehabilitation Support Worker, assisting motor vehicle accident clients in their recovery under the supervision of Occupational Therapists in the community and continues to do this.
Laura is also a Certified Post-Rehabilitation Aquatic Instructor and a trained Medical First Responder. She also provides one on one Aqua therapy to mva clients.
Laura has also completed of a two-year business program from Centennial College. It was the sudden and intense onset of IBS following her graduation from Centennial which prompted her to study Nutrition and learn more about Digestion and Elimination. For several years that followed, Laura focused her time and energy on applying her knowledge to improve her own health, while raising her four children and playing an active role in their growing family business.
In 2007, Laura began acquiring various fitness certifications while working in local gyms and with community bootcamps. Exercise and sports nutrition became a focus for the next four years as Laura continued to provide nutritional intervention to various populations, which included diet and fitness coaching within clinical, residential, and other community-based settings.
Laura's nutrition focus includes:
digestive health
weight loss
detoxification
sports nutrition
mental health
chronic pain
concussion and brain injury
In her spare time, Laura loves reading, exercising, cooking, and spending quality time with her four children. She believes that simplicity is the key to a healthy life, particularly when it comes to meal preparation, and that the journey of learning is infinite!