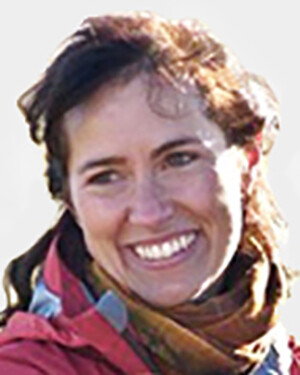 Holistic Nutritionist
Area: Pembroke, Ottawa and Kingston
Languages: French
Laura Kissmann
CD, BSc, RHN
---
Laura Kissman is a registered nutritionist at Koru Nutrition. Her mission is to kick-start people's health transformation by inspiring, educating and empowering them.
Throughout her twenties and early thirties, Laura experienced a range of symptoms that was later diagnosed as an autoimmune thyroid disease and she submitted to a toxic treatment to keep the symptoms at bay. Knowing what she knows now about functional nutrition, she realizes that her thyroid issue was merely a symptom of a bigger problem that could have been thwarted if she had made a few changes. This experience as an uneducated patient in the medical system fueled her interest and passion in finding natural solutions to help others in similar predicaments.
Laura graduated Valedictorian from the Canadian School of Natural Nutrition (CSNN) in 2014. She continued on at CSNN in Ottawa as both a teaching assistant and part-time teacher from 2014 to 2017, in the areas of allergies, pathophysiology, practicums, and mental wellness.
Laura's clinical practice centres on:
digestive health
brain injury
sleep issues
weight loss
autoimmune conditions (thyroid, celiac and osteoporosis in particular)
hormonal balance
and mental health
Laura currently teaches workshops on gluten, pH balancing, electropollution, magnesium, zinc, oxalates, vitamin K2, marine phytoplankton, and the ketogenic diet designed to empower others to improve their health.
Prior to her nutrition certification, Laura completed a BSc in Physics and Physical Oceanography as one of 5 women to first graduate Royal Roads Military College; she spent 20 years as a telecommunications officer in the Royal Canadian Air Force and earned a diploma in Remedial Massage Therapy and Pre medicine studies at the University of Manitoba.
In her spare time, Laura loves to be outside moving in nature – whether it's skiing of any kind, swimming, biking, walking, and doing yoga and usually not far from her exuberant rescued shepherd Leo. She cherishes any time with her other "boys" (her 2 sons and husband) as well as family and friends.
Laura is functionally bilingual in French.