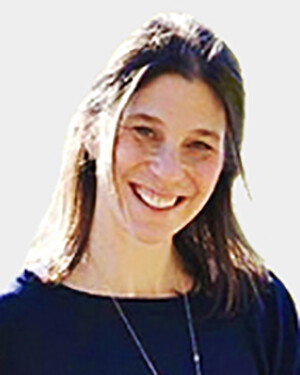 Holistic Nutritionist
Area: Toronto/GTA
Marni Perlis
BA, MA, RHN
---
Marni Perlis is a holistic nutritionist with Koru Nutrition. Marni's passion is to guide people to find their optimal health and balance. She believes that following a wholesome, balanced diet is an essential part of a healthy life and she is dedicated to teaching clients that achieving their goals are easier than they think. She personally understands the daily obstacles that can make this a challenge however; she is motivated to support clients to plan, simplify and achieve their personal health and wellness goals.
Marni Perlis graduated with honors from the Canadian School of Natural Nutrition (CSNN) in 2012 and has been practicing as a nutritionist ever since. Marni holds a Bachelor of Arts in Psychology, a Masters of Arts in Health Sciences. She has 15 years of experience working in a number of clinical health related positions.
Marni has worked as a research assistant for the center for Addiction and Mental health and also at Toronto General Hospital in the eating disorders clinic. She has also worked as a teaching assistant at York University teaching undergraduate levels labs for statistics and research design.
Marni's nutrition areas of specialization include:
chronic pain
brain injury
digestive issues
sleep and fatigue
hormonal health
addiction
and mental health
Marni is also a certified return to work coordinator which she achieved from the National Institute of Disability Management and Research (NIDMAR) in 2009, and is a member of the International Association of Professionals in Disability Management. She worked as a return to work co-coordinator at Altum Health, Toronto Western Hospital which included working with a multidisciplinary team assessing and treating clients with chronic pain, substance issues and concurrent disorders.
In her spare time Marni loves to spend time in the kitchen cooking, as well as being outside running, walking her dog, biking, cottaging, skiing, and is an avid traveller. As a mom of 2 boys she is busy taking them to all their sports and training practises.