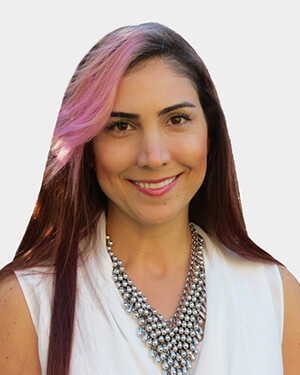 Holistic Nutritionist
Area: West GTA/Brampton, Oakville
Languages: French, Arabic and Armenian
Sabine Mansour
RHN, NNCP
---
Sabine Mansour is a registered holistic nutritionist (RHN) with Koru Nutrition. Her focus is on discovering the root cause of dysfunction in order to achieve optimal well-being for a healthy mind and body.
Sabine is a graduate of the Canadian School of Natural Nutrition (CSNN) with first class honors (2015). She is a member of the Canadian Association of Natural Nutritional Practitioners (CANNP). She also received her dietetics degree from a university in France in 2011. Sabine has experience working in several hospitals in France, as well as nursing homes and schools. She was also the manager of the Healthy Planet health food store and the in-house nutritionist at Village Pharmacy in Mississauga.
Sabine has a special interest in the following areas of nutrition where she has focused her practice over the past 10 years:
digestive health
poor immunity
fatigue
chronic pain
brain injury
sleep disorders
and weight management
Sabine has a deep passion for whole foods and the nourishment they provide our bodies. She teaches cooking classes at various locations across the GTA. Her mission is to help people establish a positive relationship with food and strip away the confusion, giving her clients the skills to enjoy simple and delicious food.
She is also trained by the Edison Institute of Nutrition in live blood cell analysis using a dark field microscope. This type of screening can show indications of vitamin C and B12 deficiencies, poor digestion of fats and proteins, hormonal imbalances, liver/kidney congestion, allergies, parasites and much more.
Sabine has expanded her practice to include therapeutic grade essential oils, incorporating a combination of nutrition and aromatherapy.