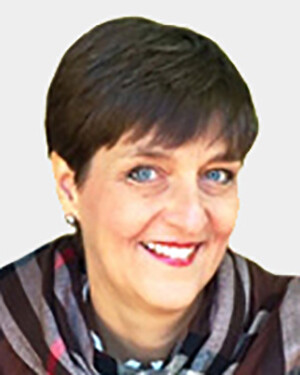 Holistic Nutritionist
Area: Ottawa
Shirley Plant
CNC
---
Shirley Plant is a certified nutrition consultant with Koru Nutrition. Shirley was diagnosed with chronic fatigue syndrome, fibromyalgia, and multiple food and environmental allergies in her twenties after a tragic accident where she lost her best friend. Through studying nutrition, embracing healthy whole cooking, and meditating, she soon realized that trauma's can get lodged in your tissues and contribute to illness. Finding the right health practitioners and knowing which foods were best for her body type allowed her life and health to improve.
Shirley has written articles for Eco-Sense, the Celiac News, Mind Body Green, and Total Fit Magazine. In 2007, Shirley co-published her cookbook, Finally…Food I Can Eat! which focus's on healthy and tasty recipes free of dairy, wheat, yeast, corn, sugar, soy, eggs and gluten. Her latest cookbook Finally…Paleo Food I Can Eat! offers recipes free of grains, legumes, dairy, sugar, eggs and almonds.
Shirley is the host of highly successful online health summits where she has over 10,000 people from around the world join. During these summits Shirley has conducted interviews with top health practitioners and physicians from around the world discussing how the power of food and the mind body connection play a role in overall health, wellness and healing.
Shirley now passes on her knowledge and experience to clients at Koru Nutrition and her personal practice. Shirley's specific area of focus and expertise includes helping individuals with:
food allergies
food sensitivities
dietary restrictions
brain injury
chronic pain
digestive issues
ketogenic diet
mental health
Shirley has also conducted seminars on food allergies, healthy cooking, menu planning and anti- inflammatory diets at health clinics and natural health food stores in the Ottawa area. She has presented on the cooking stage at both the Women's Show and Go Green Expo, and she has also been featured on CTV Morning Live and Rogers Television sharing her nutrition expertise and healthy recipes.
Shirley is a winter girl at heart. She loves nothing better than walking in the bush the day after a snowfall in Ottawa, She loves to putter in her garden in the summer months and all year round enjoys walking her dog Buddy and her neighbours golden retriever in the forest behind our house. Shirley loves to create creating gluten free, dairy free and egg free recipes in her kitchen.