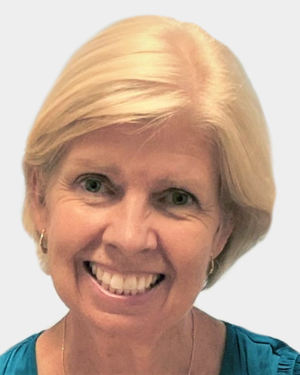 Registered Dietitian
Area: Toronto/GTA
Catherine O'Halloran
BA, BSc, RD
Catherine O'Halloran is a registered dietitian with over 25 years' experience working in many diverse settings. She has provided nutrition consulting in health care settings, clinics, educational institutions, motor vehicle accidents and in the community. She has worked with individuals with weight management problems, elevated blood fats, blood sugar problems, mental health and many other health or nutrition concerns.
Catherine received her Bachelor of Science at the University of Western Ontario and completed her internship at Ottawa Civic Hospital. Catherine is a member of the College of Dietitians of Ontario, Dietitians of Canada, and Obesity Canada.
Catherine has developed a Nutrition Support Program for National Basketball funded by a grant from the Sport Canada Sport Science Support Program.
Catherine has worked with individuals and groups on practical nutrition principles and helped clients develop healthy eating strategies to assist them as they embark on their new nutrition and weight loss goals.
Catherine will focus on disease prevention, health promotion and chronic disease management. She has experience in the following areas:
Weight Management
Bariatric Surgery Nutrition Support
Eating for Optimal Energy
Sports Nutrition
Disease Prevention
Eating Disorders
Mental Health
Food Allergies and Intolerances
Vegetarian Diets
Heart Healthy Eating
Digestive Issues
In her spare time, Catherine plays tennis, cycles, hikes and enjoys traveling. Catherine is married with 3 grown children.