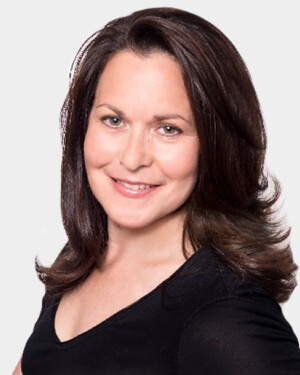 Holistic Nutritionist
Area: London
Denise Lalonde

BA, RHN
---
Denise Lalonde is a holistic nutritionist with Koru Nutrition. Denise believes that nutrition is the foundation on which you build your health, and how you restore and maintain your body's natural balance. She helps clients to improve their health and well-being by understanding the powerful health benefits of natural nutrition.
Denise graduated with honours from The Canadian School of Natural Nutrition (CSNN), with the designation of Registered Holistic Nutritionist (R.H.N.) in 2011. Denise also holds a Bachelor of Arts from the University of Western Ontario. Denise teaches sport nutrition, anatomy & physiology, and culinary certificate courses, as well as marking case studies at CSNN.
Denise's areas of specialty are:
weight loss
women's health
sports performance for youth athletes
digestive issues
chronic pain
brain injury
and mental health
Denise was involved in the launch of a new employee fitness programs at three London-area hospital sites (University hospital, Victoria hospital and South Street campus) for over 12,000 employees.
Denise is also a published author, public speaker and essential oils educator. Her book Dreaming Big Being Bold: Volume 3 was published in 2017 and it was an international best-selling book series. Dreaming Big Being Bold: Inspiring Stories from Trailblazers, Visionaries and Change Makers is a collection of engaging stories written by entrepreneurs and professionals who are making an impact. Volume 3 is full of inspiring stories from people who have shown courage, innovation and have big dreams to impact the world in their own unique way.
Denise is also a published medical research associate in pediatric cardiology, which involved studying obese youth who had corrective heart surgery at birth and evaluated outcomes of interventions in fitness and nutrition.
Denise is passionate about fitness and exercise. She is a certified personal trainer, a certified fitness instructor, C.O.R.E.™, certified indoor cycle instructor, and a certified TRX trainer. In her private practice, Denise enjoys providing holistic health and fitness services to a very diverse range of clients of all ages.
In her spare time Denise loves to work out at the gym, do yoga, create culinary creations in her lab, otherwise known as her kitchen. She enjoys family game nights, hiking, netflix binges, reading, and personal development (webinars or learning professionally and personally). As a mom of two kids Denise also specialises in being a chauffeur and social events manager.