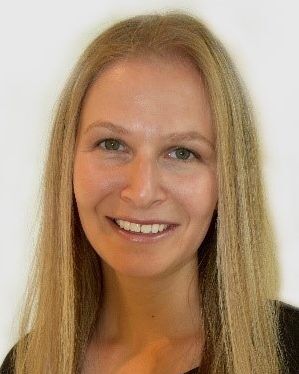 Registered Dietitian
Area: Kincardine, Owen Sound, Orangeville
Elena Usdenski

BSc, BMSc, MScFN, RD
---
Elena Usdenski is a registered dietitian who graduated with first class honors from Brescia University College in 2009 with a Bachelor of Science in Foods and Nutrition. She continued her studies and obtained a Master of Science in Food and Nutrition from Western University in 2011. She also holds a Bachelor of Medical Science with a Double Major in Medical Science and Microbiology & Immunology.
Elena is very passionate about food and nutrition and the valuable role it plays in optimizing our physical and mental health. Elena works collaboratively with her clients to create individualized nutrition care plans setting realistic and achievable goals which result in positive sustainable lifestyle changes. She believes that small steps lead to big success and lives by the motto "bite-sized changes have supersized results".
Elena has worked in a variety of settings, including home care, nutritional rehabilitation, long-term care, primary care, and academia. At Brescia University College, Elena taught third year nutrition courses, Nutritional Assessment and Nutrition, Aging and Health.
The nutrition field is constantly evolving and Elena believes staying up-to-date with current research is key to being an effective clinician. Therefore, she is constantly reading scientific journals, attending conferences and webinars, and has taken many courses to further her knowledge.
She is trained in the low Fermentable Oligosaccharide Disaccharide Monosaccharide and Polyol (FODMAP) Diet from Monash University in Melborne, Australia. This diet is the first line therapy for individuals struggling with Irritable Bowel Syndrome.
Elena has also successfully completed Neurorehabilitation: Assisting Recovery and Function in Everyday Life Following a Brain Injury (Level One) and Neurobehavioural Disorders: Their Origin, Nature and Rehabilitation (Level Two) certificate training programs from Brock University in collaboration with the Ontario Brain Injury Association.
Through her education, dietetic internship, and professional experience, Elena has provided one-on-one counselling to a diverse population group focusing on disease prevention, health promotion and chronic disease management with experience in the following areas:
Gastrointestinal diseases and digestive health
Weight management
Diabetes mellitus
Cardiovascular disease including hypertension (high blood pressure) and hyperlipidemia (high cholesterol)
Wound healing
Food allergies and sensitivities
Mental health
Traumatic brain injury
Spinal cord injury
Enteral nutrition
Healthy aging
Prenatal health
Introducing solids to infants and picky eating
Skeletal health
In her spare time, Elena enjoys spending time outdoors with her family hiking, snowshoeing, geocaching and traveling. She also enjoys reading, trying new recipes and unfamiliar foods such as natto, chicken hearts or chicken gizzards!