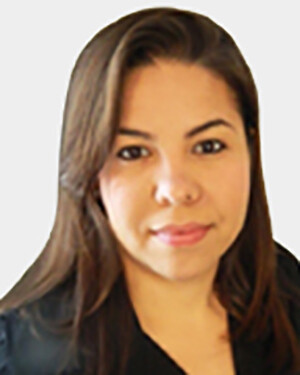 Holistic Nutritionist

Area: Kitchener/Waterloo
Languages: Portugese
Juliana Leamen
BSc, MSc, CHN, RHN
---
Juliana Leaman is a holistic nutritionist with Koru Nutrition. Her focus and expertise have been inspired by her own history of health struggles, having suffered from a degenerative spinal condition that required spinal surgery in 2012. After suffering from chronic pain and severe migraines for over a decade, she is now able to naturally mediate occasional headaches and has become medication-free through the use of diet, supplements and a balanced lifestyle.
In 2014, Juliana graduated from the Canadian School of Natural Nutrition (CSNN), earning the designation of Registered Holistic Nutritionist (RHN). She is a member of Canadian Association of Holistic Nutrition Professionals (CAHN-Pro) and currently runs her practice in the Kitchener-Waterloo area.
Juliana Leamen also graduated from the University of Guelph in 2008 with a Bachelors with Honours in Bio-Sciences with focus in Nutritional Sciences. During her time as a research assistant at the University of Guelph, she performed protein and mineral lab analysis and microscope analysis of the impact of probiotics on the gut villi. She then completed a Masters degree in Nutrition in 2010, at the University of Guelph. During her years of graduate studies, she was able to collaborate with many PhD projects in the areas of chronic disease and nutrient utilization in the different areas of the gastrointestinal tract.
Juliana has focused her nutrition practice on:
hormonal imbalances
fatigue
chronic pain
anxiety and depression
brain injury
digestive problems
weight issues
and sleep problems.
Juliana has presented her research at various conferences in Canada and internationally. She has worked for the past decade as a nutrition expert in the food industry developing holistic food recipes and leading the research and development department of a large Canadian private label manufacturer. In 2014, she developed a corporate wellness program, focused on promoting healthy eating and an active lifestyle for staff, including shift workers in a manufacturing setting.
Juliana can speak and understand Portuguese.