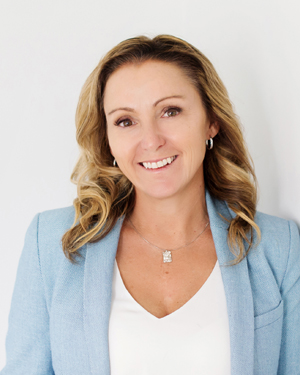 Director & Nutritionist
Area: Toronto/GTA
Kylie James
B.H.Sc. (OT), CNP
---
Kylie graduated from the Institute of Holistic Nutrition in 2009 with first class honors and is a member of the International Organization of Nutritional Consultants (IONC). Her nutrition area of expertise is working with clients with multifaceted problems predominantly involved in motor vehicle accidents (MVA). This includes brain injury, spinal cord injury, and other neurological disorders as well as digestive issues, mental health and weight loss/gain. Kylie graduated from Auckland University in New Zealand with a Bachelor of Health Science in Occupational Therapy in 1996. She has 18 years of experience, in New Zealand, England and the last 14 years in Canada, as an occupational therapist in the mva industry. She has maintained senior and managerial roles as an occupational therapist in England and Canada. Kylie has testified as an expert witness as an occupational therapist and for future care reports.
Kylie became increasingly dedicated to researching nutrition and spinal cord injuries when her one-and- a-half-year old nephew sustained a C3-C4 quadriplegia in 2009. In 2011 a colleague and her received a grant from the Paralyzed Veterans of America to research and write a book on nutrition and preventing secondary complications in SCI. She is the Co-author of "Eat well, Live Well with Spinal Cord Injury and other Neurological Conditions: A practical guide to help address secondary health complications in SCI through nutrition."
Kylie has presented on the topic of nutrition at the Canadian National Spinal Cord Injury conference, the Niagara Brain Injury conference and the Toronto ABI network conference in 2012. She has also presented on the topics of nutrition and SCI and brain injury at the American Spinal Cord Injury of Health Professionals in Las Vegas and The International Life Care Planning Symposium in Atlanta and the Provincial Brain Injury Conference (Ontario) in 2013. She was also accepted to present at the World Brain Injury Congress in San Francisco in 2014. In 2014 she completed a webinar on nutrition and SCI from the Spaulding Rehabilitation hospital in Boston to 400 people across the world.
Kylie has also been part of research studies in Canada (Brock University) and in the USA (Maryland University). Her highlight of her career was presenting at the 20th World Functional Medicine Conference at Harvard Medical School in 2016.
Kylie writes for various disability magazines in Canada and the USA on the topics of nutrition. This includes the Ontario brain injury magazine (OBIA review), Kids Today, Sports and Spokes, Paraplegic News, New Mobility and Abilities. She has also been a peer review for the publication of the Pressure Ulcer Prevention and Treatment Following Injury: A Clinical Practice Guideline from the Paralyzed Veterans of America.
Kylie is also a competitive athlete, and has competed for her country at a National and International level.
CORE VALUES
---
Koru Nutrition Inc's core values includes integrity, compassion, professionalism and ability to listen and connect with our clients.
We want to empower people to take control of their health. We believe the best approach is a collaborative one working as needed with the client, their family, caregivers and health professionals to achieve ultimate success.
MISSION
---
Koru Nutrition Inc provides comprehensive, realistic, individualized nutrition services in an easy, user friendly way to maximize a person's recovery and rehabilitation as well as optimize their health so that they can live their lives to their fullest.
We believe in an evidence based practice to maximize success with clients who have sustained or suffer from various brain and neurological issues.
VISION
---
Koru Nutrition Inc's vision is to be the North American leader and authority on nutrition solutions for individuals that have sustained or are suffering from neurological issues such as brain injury, mental health, spinal cord injury, chronic pain and Autism and ADD/ADHD.
Our goal is to enhance individual's quality of life, support their recovery/rehabilitation and help prevent secondary health issues from occurring.