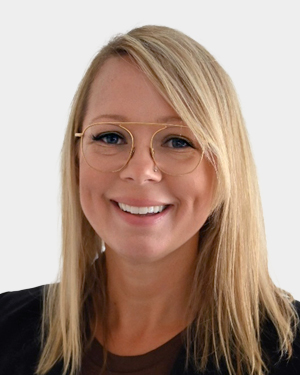 Registered Dietitian
Area: Windsor/London
Languages: Finnish
Niina Lobbestael
---
RD

Niina's interest in food first started in the kitchen as a chef. Her passion and curiosity for nutrition grew at a time when several family members and clients were asking for recipe advice because of celiac disease, diabetes, and other health conditions that were affected by food. In 2020, a friend of Niina's was in a motor vehicle accident that left him with a traumatic brain injury. Through his difficult and continuing rehabilitation, it became clear that food and nutrition played an essential role in his recovery. Witnessing this recovery inspired Niina to want to help others in their rehabilitation journeys through food and nutrition.
Niina Lobbestael is a client-centered Registered Dietitian (RD) with over thirteen years of experience in public health and nutrition. She has had the opportunity to provide nutrition education, guidance, and support to a diverse client population and has worked as a dietitian in Italy and the United States. She has worked with several professional teams to support and manage diet-related conditions and improve eating habits.
Niina is committed to personal growth and development. In addition to her RD degree, she has a rich background, including an associate degree in culinary arts and a master's degree in Gastronomy and Creative Food Education from UNISG in Italy. Niina believes that clients deserve to have support from experts in the field that can not only guide them in essential nutrition choices but personalized plans that motivate and align with their lifestyle and beliefs. Niina has a deep understanding of the cultural and social aspects of dietary choices and a diverse set of skills in understanding how to cook and modify recipes to support patient's health goals while also supporting their family food rituals and practices. Niina is passionate about sharing my knowledge with patients and collaboratively working with individuals to meet their health and wellness goals.
Niina's areas of experience:
Prenatal and postpartum nutrition for mom and baby
Mindful eating
Weight management
Geriatric nutrition
Diabetes and metabolic syndrome
Brain Injury
Niina also loves to travel is spend time in nature, hiking, camping, or practicing yoga. Niina loves to cook and create food experiences that provide optimal nourishment and inspire connection, curiosity, joy, and healing.