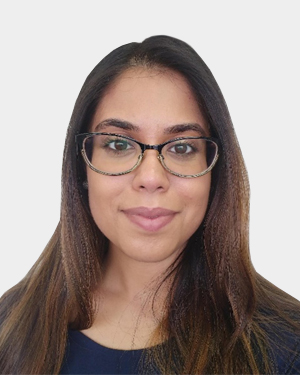 Naturopath Doctor
Area: Bolton (virtual)
Rupa Salwan
ND
Dr. Rupa Salwan ND is a health advocate and naturopathic doctor. She uses a research-backed approach to health, along with knowledge of traditional practices.
We all deserve to live a life fulfilled; a meaningful life that you can cherish for years to come. There are a lot of obstacles that can make us physically tired and mentally drained, one being our health. However, Dr. Rupa believes that simple and effective medicines have the greatest potential to transform our health.
She is interested in getting to know you and what you want out of life. She believes in meeting you on common ground and working together to solve your health problems. Often times a minimalistic approach to health changes are easier to implement, thereby allowing you to take charge of your health long term.
Dr. Rupa's area of expertise include:
Hormone support – thyroid, PMS, painful periods, menopause and bio-identical hormone therapy
Managing stress and adrenal dysregulation
Acute and chronic pain management
Chronic illnesses – migraines, autoimmune disease, arthritis and chronic fatigue
Digestion support and food sensitivity testing
Concussion and brain injury including neurotransmitter testing
Rupa received her training at the Canadian College of Naturopathic Medicine (CCNM) in Toronto, Canada. While pursuing her dream career she completed clinical internships at the Robert Schad Naturopathic Clinic, Brampton Naturopathic Teaching Clinic and the Holistic Healing Arts Centre in Brantford. She is in good standing with the College of Naturopaths of Ontario, the Canadian Association of Naturopathic Doctors and the Ontario Association of Naturopathic Doctors.
Prior to naturopathic medicine, Rupa studied at McMaster University, where she graduated with an Honours Bachelor of Science degree. She studied Life Sciences and had a special interest in biochemistry and nutritional studies. Dr. Rupa Salwan ND is a founder of the Wildflower Health & Wellness clinic.
Outside of the clinic she enjoys good food, good books, spending time with family & friends, travelling and taking her dog, Mack, on long hikes.