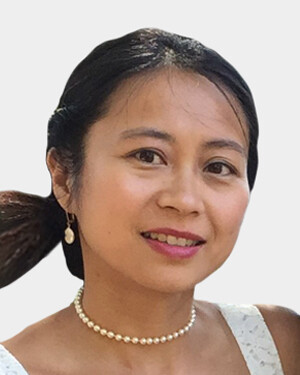 Nutritionist and Homeopath
Area: Toronto and GTA
Languages: Cantonese
Thera Ip
B.Sc. HOM, RHN
---
Thera is a registered holistic nutritionist (RHN) and registered homeopath (HOM). Thera believes that using both modalities gets her patients closer to their healing goals – quickly and permanently. Thera was brought to holistic nutrition and homeopathy through her own experience with her daughter, who has Autism, OCD, anxiety, attention issues, digestive issues, low muscle tone, and the list goes on. She only responded to nutritional and homeopathic intervention after trying many alternative and conventional interventions. She continues to improve.
Thera is one of four founding Homeopaths at Seeds of Hope in downtown Toronto. Practicing at this clinic bi-weekly, this clinic services those with trauma, addiction and mental health. Thera also holds monthly clinics for migrant workers in Beamsville, Ontario. She has also volunteered in Africa where she worked with hundreds of HIV/AIDS patients reducing symptoms related to HIV/AIDS itself (such as nausea, wasting, diarrhea, fevers, sores, weight loss, brain fog, dizziness, fatigue, etc.), opportunistic infections (such as Tuberculosis, pneumonia, Cryptoccocosis, Herpes, Candidiasis, etc.) and harmful side effects of antiretroviral (ARV) drugs.
In early 2019, Thera become a board member of Homeopaths Without Borders (North America). She travels to Haiti every year to hold clinics in remote locations. Her first trip was to Haiti was 1 week after Hurricane Matthew flattened areas of the South-west in October 2016. She was part of an emergency response team where she treated hundreds of patients with physical injury, mental and emotional trauma, grief, skin diseases, digestive issues, infectious diseases especially Cholera and Chikungunya, fungal, vaginal and bladder infections, skin diseases, etc. Thera is part of an Emergency Response Telehealth line for those experiencing symptoms related to the pandemic.
Thera is also an educator for Central East Local Health Integration Network and facilities workshops on chronic pain, chronic disease, diabetes, and powerful tools for caregivers.
Thera's has experience and her focus is on supporting individuals with the following issues:
Autism and other developmental disorders
Mental and emotional health
Physical injuries and chronic pain
Infectious diseases
Neurological conditions
Diabetes
Beyond her passion for healing others, Thera is an avid long-distance hiker. She has completed many challenging hikes around the world including The Arctic Circle Trail in Greenland, East Coast Trail in Newfoundland, Mt Kilimanjaro to name a few.