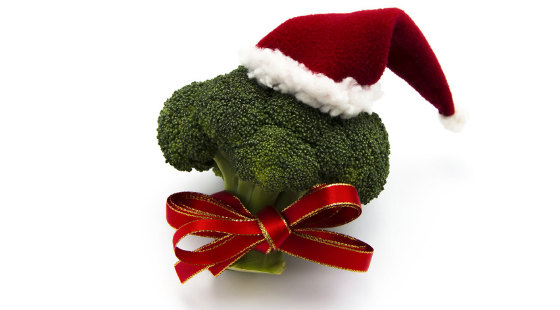 Stringing the lights on our houses and decorating our Christmas trees while watching the snow fall… it really is a magical time of the year. But, with all the Christmas wonder and excitement, this is the time that we tend to over indulge in food and beverages – which leads to struggle with putting on a few extra pounds.
This year will be different with social gatherings limited due to COVID, so it may seem like there's not much else to do other than eat! At Koru, we want to make sure you can enjoy your Christmas festivities and food delights without over-indulging and feeling just as stuffed as your stuffed turkey! We just might be able to help you avoid that food coma…
So, let's look at some ways to help you not feel stuffed like your turkey!
Here are 10 Christmas Survival tips: 
Hydrate, hydrate, hydrate! Are you hungry or thirsty? Dehydration caused by not drinking enough water can be easily mistaken for hunger cues, which can be dangerous when you have a big meal ahead of you. Drinking water can fill you up and help to keep your portion sizes under control.
Lighten up! Try making your traditional recipes a little lighter by using low-sodium chicken broth in the gravy and to baste the turkey. Try plain Greek yogurt in the mashed potatoes, dips and casseroles to benefit from the good bacterial cultures. Use sugar substitutes such as swerve, xylitol and pureed fruit in place of sugar in baked goods.
Use a smaller plate. Recent research suggests that we consume around 3,000 calories in our Christmas dinner – more than the entire recommended daily intake for a grown man! So, pay attention to your plating. Use a smaller plate because larger plates lead to larger food intake. Consider limiting yourself to one serving only. Besides, second helpings always taste better as leftovers the next day. Try dividing your plate into: 25% protein, 25% starches/grains, and 50% non-starchy vegetables.
Let the body and brain connection catch up. Once dinner is done, it is suggested to wait 20 minutes until you indulge in anything else, such as second helpings and/or dessert. This will allow your brain to recognize how full you really are and hopefully avoid over-indulging and the potential food coma!
Walk it off! How about instead of taking a nap after the feast, go for a walk around the block? Breathing in some fresh air and getting the blood pumping can help your digestion. This is also a great opportunity to get out of the house and avoid ongoing nibbling of food.
Look at staggering your meal throughout the day. Maybe have appetizers at 11:00am, dinner at 2:00pm and dessert at 5:00pm. That way you space out your 3 course meal over the day and get to enjoy your dinner with a lot more time to relax and chill out afterwards.
Focus on non starchy vegetables for dinner. Brussels sprouts, broccoli, and green beans are all wonderful traditional Christmas options. Plus, you can switch out mashed potatoes for Mashed Cauliflower
Fit in fitness this Christmas! Whether you are busy or bored, your fitness routine normally takes a major dip this time of year. We recommend completely changing your fitness routine during the holidays so that you force your body to adapt to something new, stay enthusiastic about fitness, and keep burning off that eggnog.
Many of us consume more alcohol at Christmastime. At the very least, steer clear of sweet cocktails and creamy liqueurs. Have a glass of water after every alcoholic drink to keep down the calorie count – it also has the benefit of leaving you with a clearer head the next morning.
Be mindful! Christmas is a time of plenty, and with nuts, chocolates, mince pies and cheese straws wherever you look, it would be rather Scrooge-like to suggest that you don't eat any treats over the festive period! But rather than mindlessly popping whatever is in front of you into your mouth, spend a moment thinking about whether you really want it, or are just eating it because it's there. Prioritize where you want to "indulge" and where other temptations can be avoided without much regret. Then truly savour those foods you choose to indulge in. Enjoy every bite!
Wishing you a happy, and healthy, holiday season from all of us at Koru Nutrition!