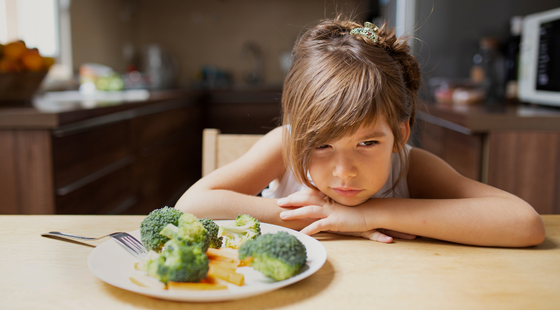 Phenol is a type of organic compound that can be found in food or can be man-made from petroleum products and used as additives in food and personal care items. They are used commercially as preservatives and can be used to enhance flavours. 
There are different types of phenols including salicylates, glutamates and amines. These compounds can cause problems for anyone who has gut issues such as "leaky gut syndrome". They are also especially problematic for children because they are naturally more sensitive to chemicals due to their less developed nerve myelin sheaths (the protective coating that surrounds our nerves to enable smooth communication between nerves).
In this article we'll discuss salicylates specifically including what they are and when you might need to implement a low-salicylate diet with your child.
What Are Salicylates?
Salicylates are a natural pesticide found in plants. You will be surprised to know that foods high in salicylates can be found in many healthy fruits, vegetables and nuts including berries, apples, grapes, tomatoes, almonds, avocado, spinach and honey.
Why Would You Need to Implement a Low-Salicylate Diet?
For people that have difficulty with processing salicylates in the body a low-salicylate diet is needed.
Salicylates must be broken down in the body by a process called sulfation which occurs in the liver. Our body also uses a particular enzyme called phenol-sulpho-transferase (also known as PST) to help break down salicylates. So, when one or both of these detoxification pathways are impacted, salicylates cannot be cleared from the body, resulting in various adverse effects.
For people that have difficulty with sulfation or lack this enzyme they need to reduce their intake of foods high in salicylates in order to help to relieve the burden on various biochemical processes and structures in the body that may be compensating for the reduced ability to detoxify these plant compounds.
If salicylates remain in the body, they can cause numerous problems such as inflammation, poor digestion and can negatively impact the nervous system. Consuming salicylates without the adequate capacity to detoxify them can create leaky gut, bacterial imbalances in the gut, difficulties with overall detoxification, hormonal imbalances, blood-brain-barrier dysfunction, and can interfere with neurotransmitters leading to various cognitive and behavioral problems
Symptoms Related To Difficulty Processing Salicylates
As reported by Julie Matthews, award-winning author of Nourishing Hope for Autism, the signs and symptoms that an individual has difficulty processing salicylates include:
Aggression 

Dark circles under eyes

Defiant behaviour

Diarrhea

Difficulty falling asleep at night

Fatigue

Headaches

Hyperactivity

Impatience

Inappropriate laughter

Incontinence or bed wetting

Poor neuromuscular function

Red cheeks and/or ears

Respiratory issues

Self-injurious behaviour/head banging

Skin rashes

Sleep walking
In addition to observing symptom patterns, known sulfite reactions, as well as lab results completed by a naturopath doctor are other ways to confirm a problem with an individual's ability to perform sulfation and process salicylates.
What is the Low Salicylate Diet?
There are actually 2 types of low salicylate diets: the Feingold diet and Failsafe diet. Both diets require the elimination of certain foods for 3-6 weeks and then systematic reintroduction to assess tolerance and whether that food is best avoided or if it is safe to begin including in the diet once again.
The Feingold Diet
The Feingold diet helps to address hyperactivity and avoids high salicylates. It includes a smaller list of foods to avoid and is easier to implement than the Failsafe diet. The Feingold diet requires a person to eliminate high salicylate foods for 4-6 weeks and then reintroduce the food back into the diet one by one and in small to medium amounts while tracking symptoms and potential reactions.
The Failsafe Diet
The Failsafe diet avoids salicylates as well as foods high in amines and glutamates. This diet is more comprehensive and accurate, but limits a lot more foods so is harder to implement. The Failsafe diet requires elimination of foods for at least 3 weeks and then adds in 6 salicylates every day for a week while tracking symptoms and potential reactions. After all the salicylate foods are introduced, amine containing foods are assessed next.
There are different ways health professionals will reintroduce foods back in based on an individual's known body chemistry, their food addictions, their diet profile, and their behaviors. It can be overwhelming and somewhat intimidating when exploring a restrictive diet like this, so working with a clinician that is experienced with these diets may be the best approach to take. A qualified clinician can help you navigate the decision-making process about which therapeutic diet strategy is right for you, as well as assist with the implementation of a chosen dietary plan.
Benefits of the Low-Salicylate Diet
It can help dramatically improve behaviours
Can help improve many body systems such as neurological, digestion, detoxification, endocrine
Can help individuals with irritable bowel syndrome (IBS) to reduce gut pain that has been caused by foods high in salicylates
Drawbacks of the Low-Salicylate Diet
It can be confusing and more difficult to identify an intolerance when salicylates, amine and glutamates are all issues.
It is restrictive.
Long term implementation of the diet can result in nutrient deficiencies since it involves the elimination of many fruits and vegetables.
Summary
A low-salicylate diet such as Feingold or Failsafe can be an effective way to help manage and reduce symptoms caused by faulty sulfation or lack the PST enzyme which makes it difficult for a person to break down foods high in salicylates, such as berries, grapes, apples and almonds.
It is important to understand an individual's biochemistry, history, and dietary habits to know what the optimal therapeutic diet approach. Please reach out to a health professional experienced in these diets and with you or your child's current symptoms in order to find the most suitable and effective.