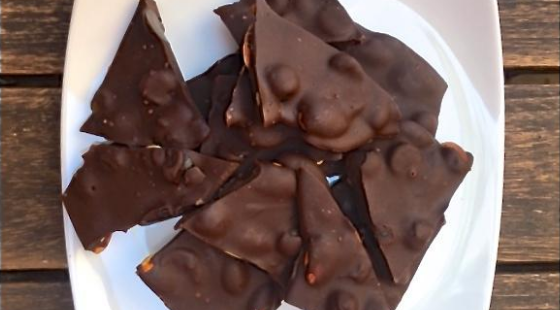 As you may know, at Koru Nutrition we love chocolate and love ways to incorporate healthy options into our diet. So, is there a better combination than a healthy chocolate recipe that includes 30 fruits and vegetables?!
The recipe below incorporates Juice Plus Chewables – a delicious kids' chewable from juiced fruits and vegetables that kids love. Often they have no idea that they are consuming kale, spinach, tomatoes, carrots, pineapple, artichoke, cabbage, broccoli, beets, bilberries, and pomegranates – and that is just to name a few.
Research has shown that kids taking the Juice Plus chewables have fewer missed days of school, are taking fewer over the counter and/or prescription medications, are drinking more water, were visiting the doctor less, were consuming less fast food and soft drinks and were eating more fruits and vegetables.
The chocolate that we recommend is stevia sweetened dark chocolate chips. This helps us to enjoy that yummy chocolate taste without spiking blood sugars.
Plus, did you know that craving chocolate can be a sign of a magnesium deficiency? That is because chocolate contains magnesium along with other minerals and antioxidants.
Another great thing is you can store this chocolate bark in the freezer so it can last for several weeks.
So, what are you waiting for?
If you want your Juice Plus Chewables, click here to order.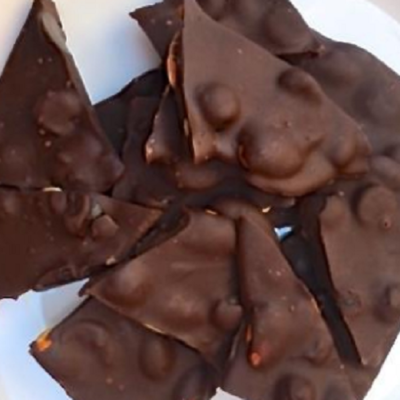 JuicePlus Chocolate Bark
Ingredients
2

cups

Stevia Sweetened Chocolate Chips

1

cup

Juice Plus Gummies

½

cup

Raw Almonds

can omit if taking to school

2

tbsp

Coconut Oil

1

dash

Himalayan Sea Salt
Instructions
Place parchment paper down on a baking tray

Lay down almonds, any other nuts and seeds and Juice Plus chewables

Put chocolate chips in a stainless steel bowl and out over a pot of boiling water, stir frequently

Once melted add in coconut oil

Pour melted chocolate over nuts and gummies

Sprinkle shredded coconut or Himalayan sea salt on top

Once hardened break bark into small servings sizes
Notes
Nutritional information per serving:
Calories – 210
Carbs - 15g
Fiber - 11g
Sugars - 5.5
Protein - 3g
Fat - 14.5g