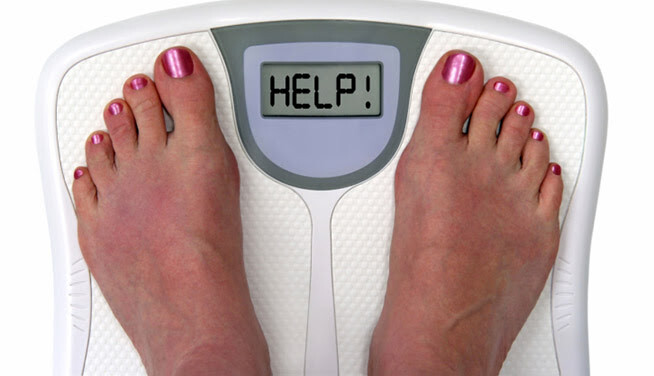 Top 7 Foods for Weight Loss
Weight loss seems to be a constant struggle and it is on many people's mind. With the summer having come to the end and the summer snacking and drinking no longer occurring, its time to shed those excess summer pounds. Now that you are back into your normal daily routines this is a great opportunity to start incorporating foods that can help you lose weight. The foundation for successful weight loss is a combination of eating well and exercising. But if you are interested in powering up your efforts, here are 7 foods to incorporate into your daily diet.
Legumes: This includes beans, lentils, peas, chickpeas, etc. Try incorporating one vegetarian meal option weekly. Legumes are a great source of protein as one cup of beans contains approximately 15 grams of protein. They are also high in fiber and slow to digest, which means you will have balanced blood sugars and feel full for longer, this will help reduce cravings and overeating.
Oatmeal: Eating oatmeal for breakfast or for a snack may help you burn more fat, especially if you eat it before a work out. Consuming "slow-release" carbohydrates, such as oatmeal, does not spike blood sugar levels as high as eating refined carbohydrates, like a bowl of cereal or a bagel. When your blood sugar elevates so does your insulin levels. Insulin plays a role in signalling your body to store fat, so by keeping your insulin levels low can help you burn fat and boost your metabolism.
Apples: A medium sized apple contains 4 grams of fiber and 95 calories! Always go for the whole fruit instead of apple juice or apple sauce. This will help boost your fiber intake and give you a hit of sweetness to satisfy any sugar cravings.
Plain yogurt: Eating yogurt may help flatten your stomach as it contains good bacterial cultures that can improve the function of your gut. Having a healthy gut helps regulate smooth digestion and may potentially help protect against inflammation and leptin resistance, which is the main hormonal driver of obesity.
Nuts: A great snack for on the run as nuts are jammed packed with balanced amounts of protein, fiber and healthy fats! Make sure you always go for raw and unsalted nuts. It is easy to go overboard, so stick to eating a small handful in one sitting.
Avocados: This creamy fruit is known to dampen your hunger signals because it is loaded with "good" monounsaturated fat, fibre, protein and is low in carbohydrates.
Grapefruit: Try eating half a grapefruit before each meal. This may help you shed some weight. The reason being is that a compound found in grapefruit helps to lower insulin, which may aid weight loss. It's also a good source of fibre and protein, and because it's at least 90% water, it can fill you up without the excess calories.
 
  
 
Join the Meatless Monday Movement and find enjoyment in a healthy vegetarian meal or snack.

Here's your first meatless recipe to kick things off…

White Bean Avocado & Lime Dip:

Ingredients

1 can white bean/cannellini beans
1 large ripe avocado
1/2 jalapeno, remove seeds if you are oppose to spicy taste
2 garlic cloves
1 cup fresh spinach
1 lime, juice and zest
½ cup fresh cilantro
2 tbsp. olive oil + extra to garnish

Dippers: your choice of any fresh raw vegetables i.e. sliced cucumbers and celery stalks

Drain and rinse your beans and combine in a food processor or blender with all of the above ingredients.
Whip until creamy, scraping down the sides as needed.
Drizzle olive oil on top and add some cilantro leaves for garnish, then dip with your favourite veggies!

Trim the waist line down by starting a meal with a cup of soup or have it as your whole meal. It does not matter if the soup is chunky or pureed; as long as it's broth-based and you skip the cream.

Try this classic Vegetable & Bean Soup recipe:

Ingredients

6 cups low-sodium vegetable broth
3 cans low-sodium diced tomatoes
1 can beans, drained and rinsed
3 garlic cloves, minced
1 small onion
3 carrots, sliced
1 package sliced mushrooms
3 stalks celery, sliced
1 yellow squash, diced
2 cups green beans
3-4 cups shredded cabbage
1 tsp. dried basil
1 tsp. dried oregano
2 bay leaves
½ tsp. black pepper
Parsley to taste

In a large frying pan, melt coconut oil and sauté garlic cloves, onion, carrots and mushrooms for about 5 minutes.
In a large crockpot, combine all ingredients together. Then cook on high for 2 hours or until vegetables are cooked.
Sprinkle fresh parsley on top and enjoy!
Providing nutritional services for the Toronto/GTA, Hamilton, Barrie, Waterloo/Kitchener, Peterborough, London, Niagara and Ottawa regions.
For more information please go to:
Our head office address is: 129 Glenforest Road, Toronto, Ontario, M4N 2A1