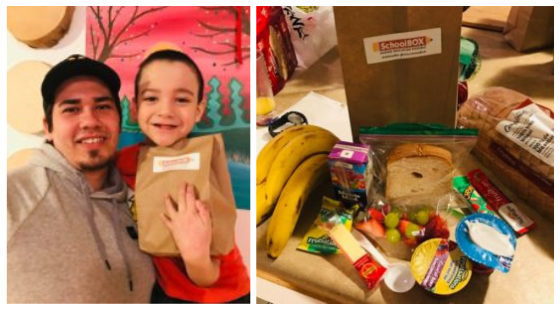 For those who don't know me, I'm Kylie James, a Certified Nutritionist and the founder of Koru Nutrition. I was born and raised in New Zealand, and came to call Canada home just a little over 15 years ago. Over the last several years, I began learning more about Canada's history, the legacy of residential schools, and the challenges still currently facing Indigenous communities all over our country.
As written in the Truth and Reconciliation Report (TRC), reconciliation is about:
 "…establishing and maintaining a mutually respectful relationship between Aboriginal and non-Aboriginal peoples in this country. In order for that to happen, there has to be awareness of the past, an acknowledgement of the harm that has been inflicted, atonement for the causes, and action to change behaviour."
At Koru Nutrition, it is important to us to work toward establishing a mutually respectful and beneficial relationship with the Indigenous Peoples of this land. The more I learned, the more I felt compelled to give back in some way. By sponsoring the SchooBOX school lunch program on the reserve in the Wabauskang First Nation, we have taken one small step towards eliminating the gap that exists between the health of Indigenous people in Canada and settler populations. 
What is SchoolBOX?
SchoolBOX is a not-for-profit charity that helps to break down educational barriers for children and youth in Nicaragua and those in the Wabauskang First Nation in Northern Ontario. SchoolBOX helps to build learning centres, curate book collections for local libraries, deliver technology, and provide lunches to give children the opportunity for a solid education and a bright future. 
How did SchoolBOX get started?
SchoolBOX started in 2006 when founder, Tom Affleck, was in Nicaragua. He described the inspiration for SchoolBox as starting with a small gesture and a simple statement: "[Tom] gave two young girls a notebook and a pencil. One of their fathers, seeing this simple gift smiled broadly and said 'Now that you have a notebook and a pencil you can go to school this year.'" 
In 2007 SchoolBOX registered as a Canadian Charity. From this point they started fundraising and building libraries, providing school supplies, and helped to develop sports programs in Nicaragua. 
SchoolBOX North– First Nations
The Truth and Reconciliation Commission of Education identified that there was a large gap between the education available on reserves and in settler cities in Canada. They determined that there needed to be steps taken to help bridge that gap. 
SchoolBOX has taken that call to action and believe that Indigenous children should have the right to culturally appropriate books written by Indigenous authors. They also provide nutritious lunches, prepared by Marshall Moore (pictured above), an Anishinaabe chef trained at the Seven Generations Institute in Kenora. By providing school lunches, SchoolBOX is helping to ensure that children on the Wabauskang reserve have access to the nutrition they require to support their learning and health. 
How did SchoolBOX North get its start?
SchoolBOX started bringing Indigenous youth down to Nicaragua as part of the Indigenous Youth and Empowerment Program (IYES). The program was designed to help assist with building Nicaraguan schools while enabling the Indigenous youth to share and learn about each others' cultures.
During the process, it became apparent that building schools and assisting children to attend school was also lacking on reserves in Canada because some Indigenous children on reserves had to travel hours just to get to school.
The statistics may be shocking to many: half of the Indigenous children living on reserves in Canada, are living in poverty (Canadian Centre for Policy Alternatives, 2019), and only 1 in 4 graduate high school in 4 years (Auditor General 2018); statistics unparalleled by other disadvantaged groups in Canada.
Terri Meekis (Director of SchoolBOX) began her journey with SchoolBOX in 2012 when she ventured to Nicaragua with the IYES program. After returning to Nicaragua in 2017 with her daughter, they spoke about how their community at home in Ontario did not have a school or library. Since then, she has helped to spearhead the SchoolBOX North program and has been instrumental in establishing a First Nations Public Library in her community, a library and school workspace in Niisaachewan Anishinaabe Nation, and the lunch program in Wabauskang First Nation.
Koru Nutrition Supports the SchoolBOX Lunch Program
Koru Nutrition is passionate about supporting communities where children may not be receiving the necessary and appropriate nutrition to support their growing needs and their ability to learn in the classroom. As a result, Koru Nutrition makes a monthly donation to the SchoolBox North lunch program.
The results of the 2021 lunch program survey in SchoolBOX North found that 100% of kids who responded found the program helped them to attend school more and helped to improve their mental health. 86% found the lunches helped them to better pay attention in class and 71% noticed their grades improved. 100% of respondents want to participate again next year.
In Northern Ontario since 2017 SchoolBOX North has provided:
6,225 school lunches to kids
1,874 books to build 3 Indigenous library collections
2 on reserve learning centres with major renovations
We are so happy to be a part of the SchoolBOX community and to support their important efforts. We hope that other Canadians take time to reflect on the recommendations in the Truth and Reconciliation Commission's final report and make an ongoing effort to take the necessary steps toward reconciliation.
If you want to provide your support to SchoolBox North, you can donate here: https://schoolbox.ca/donate/  
You can also check out their website for volunteer opportunities: https://schoolbox.ca/