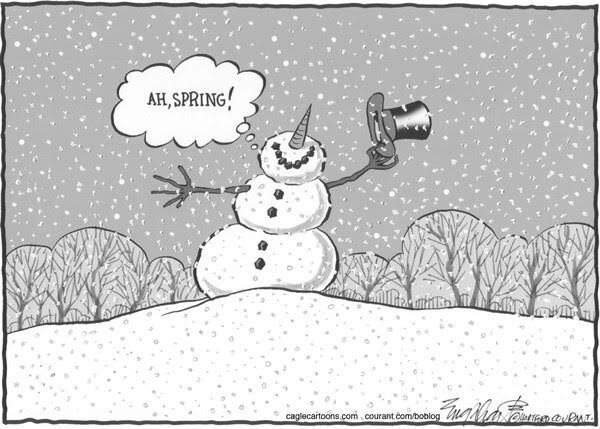 The robins have been spotted, the green tips of tulips are sprouting, and the smell of rain is in the air… Spring has sprung! So while you are spring cleaning the house, the yard and the garage… Why not take it a step further to clear out the kitchen cupboards and your body?
Spring time is when the body goes through a natural detoxification. When there are alot of toxins floating around, the body may become sluggish and inefficient. When this occurs, toxins are not properly removed from the body; instead they deposit themselves in our nerve cells and fat tissue. Over time this could lead to a variety of degenerative health conditions.

Here are four ways to cleanse away the winter hibernation bulk:
April showers bring May flowers!
It is time to rehydrate the body and flush the toxins out! Start the day with a gentle liver and kidney detox by drinking a tall glass of warm water with lemon. Try breaking that coffee habit and steep green tea instead. This liver-loving beverage is full of antioxidants and has the added bonus of fat burning properties. Replace other beverages with purified water. Not a big fan of the taste of water? Jazz it up with adding cleansing herbs, veggies and fruit, i.e. rosemary, cucumber and lime.
Say goodbye to the white snow!
And all 'white' products occupying your cupboards! Replace white bread, white rice and white flour with whole grains, such as brown rice, oatmeal, and quinoa. They are rich in B vitamins and are known to improve overall fat metabolization, liver function, and liver decongestion. This is your chance to eliminate unnecessary sugar and processed food from your diet.
Let the garden sprout!
Stick to foods that are as close to their natural state! By choosing whole foods, your body will easily digest and metabolize them. This will allow natural detoxification to take place. Think fresh fruits and vegetables that are in season; chicken, turkey, eggs and wild-caught fish; gluten-free whole grains, beans, nuts and seeds. Why not add raw veggies to your meals and snacks! Eating food raw keeps the nutrients and natural enzymes intact. It also requires extra chewing, which is easier on the digestive system and allows time for the brain to signal that you are full, which can help to reduce over eating.
Spring clean the house
It is time to clean out and replace toxic products used on a daily basis. Chemicals are everywhere… In our food, our water, the air we breathe and in the household products that we use. Give your make-up and skin care products a makeover by trying natural non-toxic products; our skin absorbs 60%-70% of topical products. Ditch the fragrant dryer sheets and try dryer balls. Stay away from scented candles and air deodorizers, and burn beeswax candles to produce negative ions that are natural air cleaners. Another great tip is to replace household cleaning products with all natural non-toxic cleaners.
Get your detox/cleanse kit today!
 
  
 

Try incorporating these liver friendly foods in your meals & snacks:

Garlic
Ginger
Grapefruit
Onions and shallots
Radishes
Lemons and limes
Leafy green vegetables
Beets and carrots
Green tea
Leeks
Brussels sprouts
Boy choy
Cabbage
Apples
Avocados
Turmeric
Walnuts
Broccoli and cauliflower
Parsley and cilantro

Detox Smoothie Recipe:

Combine the following ingredients into a blender and blend until smooth.

2 cups spinach, romaine lettuce and/or kale
½ cup chopped cucumber
½ cup chopped celery
¼ cup of fresh mint
1 tablespoon of fresh parsley
1 small pear or apple, cored and chopped
½ frozen banana
1 whole lemon, juiced
1 cup water or coconut water
½ tablespoon chia seeds
2 tablespoons ginger root, peeled and grated
Pinch of cayenne
Pinch of cinnamon
Pinch of turmeric
Maple syrup or unpasteurized honey to taste, optional
Providing nutritional services for the Toronto/GTA, Hamilton, Barrie, Waterloo/Kitchener, Peterborough, London, Niagara and Ottawa regions.
For more information please go to:
Our head office address is: 129 Glenforest Road, Toronto, Ontario, M4N 2A1