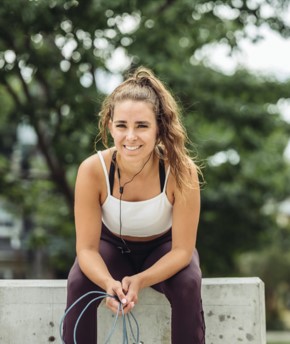 The human brain is a remarkable organ that plays a vital role in our daily functioning, cognition, and overall well-being. It requires proper care and nourishment to function optimally and maintain long-term health. Fortunately, there are several simple and effective ways to support a healthy brain. In this article, we will explore the top five things you can do to promote brain health and enhance your cognitive abilities.
1. Regular Exercise:
Exercise is not only beneficial for our physical fitness but also has a significant positive impact on brain health. Engaging in regular physical activity increases blood flow to the brain, promoting the growth of new blood vessels and enhancing the delivery of oxygen and nutrients. Exercise also stimulates the release of chemicals in the brain that improve mood, reduce stress, and enhance cognitive function. Aim for at least 150 minutes of moderate-intensity aerobic activity per week, along with strength training exercises to reap the maximum brain-boosting benefits.
2. Balanced Diet:
A well-balanced diet is crucial for maintaining optimal brain health. Include nutrient-rich foods that provide essential vitamins, minerals, antioxidants, and omega-3 fatty acids. Foods such as fatty fish (salmon, mackerel), nuts, seeds, fruits, vegetables, whole grains, and lean proteins should be an integral part of your diet. For top 10 brain boosting foods check out this article.
These nutrients help reduce inflammation, protect against oxidative stress, and support the growth and maintenance of brain cells. Additionally, staying hydrated is important for brain function, so remember to drink plenty of water throughout the day. For more on the best foods to consume and avoid please check out our article.
3. Mental Stimulation:
Keeping your brain active and engaged is vital for its health and longevity. Regular mental stimulation and cognitive challenges can help improve memory, enhance problem-solving skills, and promote overall brain function. Engage in activities that require mental effort, such as reading, puzzles, learning a new skill or language, playing musical instruments, or engaging in strategic games like chess. These activities stimulate the formation of new connections between brain cells, improving cognitive reserve and reducing the risk of age-related cognitive decline.
4. Quality Sleep:
Adequate sleep is crucial for brain health and cognitive function. During sleep, the brain performs essential processes like memory consolidation and toxin removal. Chronic sleep deprivation has been linked to an increased risk of cognitive decline, memory problems, and mood disorders. (1) Aim for 7-9 hours of quality sleep each night. Establish a consistent sleep routine, create a comfortable sleep environment, limit screen time before bed, and practice relaxation techniques to improve the quality and duration of your sleep. For strategies on how to get a better sleep check out our article.
5. Social Connections:
Maintaining strong social connections and engaging in meaningful relationships is not only good for your emotional well-being but also for your brain health. Social interaction and engagement have been shown to lower the risk of cognitive decline and contribute to better mental health. Regular socialization helps stimulate the brain, enhance memory, and reduce the risk of depression and anxiety. (2) Make an effort to spend time with friends, join community groups, volunteer, or participate in activities that foster social connections.
Conclusion:
Supporting a healthy brain is within your reach with these five simple but powerful lifestyle choices. Regular exercise, a balanced diet, mental stimulation, quality sleep, and social connections all contribute to optimal brain health and cognitive function. By incorporating these habits into your daily routine, you can promote brain longevity, enhance memory and learning, and reduce the risk of age-related cognitive decline. Remember, it's never too late to start taking care of your brain, so prioritize your brain health today for a better tomorrow.
References
https://www.science.org/doi/abs/10.1126/science.3399889