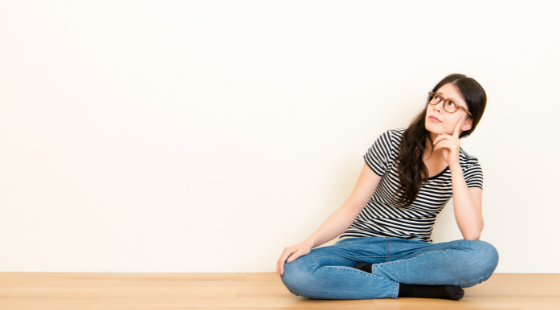 The natural health and nutrition industry is packed with confusing messages, contradictory information, and a wide-range of professionals with varied training. So, we've written this article to help you consider key questions to have answered before selecting a nutritionist or dietitian to help you reach your health goals.
1. What Is The Nutritionist's or Dietitian's Education?
If a nutrition professional isn't being up-front about their credentials, that could be a concern.
Most places in the world, the title "dietitian" is protected and refers to a regulated health profession, meaning only individuals who have completed the necessary 4-year university degree, a one-year intern at a hospital, and passed their board exam can use the title.
Conversely, the title "nutritionist" is not protected and nutritionists are not regulated health professionals. This means that someone can do a weekend or a basic nutrition course and legally call himself or herself a nutritionist and this is where a lot of confusion can occur. This doesn't mean you shouldn't see a nutritionist, just that it's important to understand the individual's specific training first.
In Ontario the main nutrition schools are the Canadian School of Natural Nutrition which awards the title Registered Holistic Nutritionist (RHN), The Institute of Holistic Nutrition with the designation Certified Nutrition Practitioner (CNP) or Edison School of Holistic Nutrition. This can be a 1-2 year program and once graduated nutritionist's gain a diploma. During their training they are educated on sciences such as biochemistry, nutrition pathology, symptomatology, anatomy and physiology much more. All of Koru's nutritionists have graduated from at least one of these institutions.
Click here for more information on the difference between a nutritionist and a dietitian.
2. How Does a Nutritionist or Dietitian Charge?
There are a few aspects to cost that are wise to consider:
Firstly, what their hourly rate is and do they have packages or value-added offerings?
Secondly, if you have extended health benefits, it is also important to consider if your individual plan will cover a dietitian, a nutritionist, or both. For example, if you only have benefits coverage for dietitians, it may sway you to choose a dietitian to work with.
Thirdly, if you are requiring services that are more specialized to your diagnosis and required additional training, that individual will most likely command a higher hourly rate.
Lastly, if funds are tight ask the clinician what strategies or recommendations they can provide to help implement a nutrition program if finances are limited. You won't get the best bang-for-your-buck if you're paying for a service, but then the food and meal recommendations are too expensive for you. While working with a nutrition professional you might be paying more for certain foods such as produce, but you are likely to be saving on food costs in other areas such as reducing take-out foods.
For more information on how much a nutritionist or dietitian charge please check out our articles.
3. How Will The Nutrition Program or Support Be Delivered?
Having awareness of your individual weaknesses and strengths, as well as your personal preferences, will help you choose the best nutrition professional to work with.
Are you going to need regularly scheduled support or accountability? Then look for programs where that can be built into the structure.
Are you going to struggle to make a lot of changes at once? Then you need more of a program that allows you to take baby steps and regular sessions.
Do you want to dive right in with a complete overhaul? Then you may be able to complete a few sessions or receive a nutrition protocol and self-manage from there.
If you're looking for a meal plan, can the nutrition professional provide it?
Are you more interested in number-based facts and recommendations focused on calories, fats, protein, and carbohydrates? The check with the clinician is this so something that they can provide.
Of course, it's also important to make sure that the nutrition professional can factor in your lifestyle. Different strategies will work better for busy working moms compared to elite athletes, or may be dependent on cultural needs as well. Both the cost and nutrition recommendations should not only be achievable and realistic, but also sustainable over the long-term.
Whether you find this information on a website, call an office, or speak directly to the nutrition professional– it's important to have confidence that you'll receive nutrition recommendations that are going to work for you.
4. What Specific Experience Does The Nutrition Professional Have With Your Specific Health Concern(s)?
Nutrition and supplementation can be complicated. Certain "healthy" foods can actually be problematic for specific individuals.
If you have general health goals such as losing weight, having more energy, or sleeping better then most nutrition professionals would be able to help you reach your goals. If you are looking for someone to help address specific health challenges such as Autism, spinal cord injuries, multiple sclerosis, or brain injury the clinician needs to have specific training and/or experience. If your needs are medically-based such as kidney disease, uncontrolled diabetes, or related to bariatric surgery then we'd recommend you specifically seek out a dietitian.
Take a look at the nutrition professional's biography. What does it tell you about their personal, educational, and clinical experience? Can you find any reviews online? This information can help you choose the right professional for your individual circumstances!
5. What Tools Does The Nutrition Professional Use In Their Practice To Help You Stay On Track?
Each individual is different with regards to what educational strategies, testing options, tracking processes and/or motivational factors will be of the biggest benefit. Are you looking for:
Regular check-in sessions
Food tracking apps
Computerized analysis of their food journals
A Facebook group or community support group
Tracking body measurements or the use of a body composition machine
Lab and blood work tests
Education and resources, (handouts, websites, books and groups)
Weekly Individualized Meal plans. Often, nutrition professionals will provide a combination of the above, plus they may help you explore support systems within your family or strategies within your home to help keep you on track. The list can be extensive but the motivating strategies needs to be individualized and based on what's going to work for you.
Are You Ready To See A Nutritionist Or Dietitian?
---
We hope that the above helps provide some insight into finding the right nutritionist or dietitian for you.
Your health is important, so finding the right professional for you is a critical aspect of your health journey.
If you are ready to book a session with Koru Nutrition, click here.
Or, we welcome you to reach out to Koru's founder, Kylie James, so she can help match you to a practitioner who is most suited to your unique situation, whether that's at Koru Nutrition or via referral.