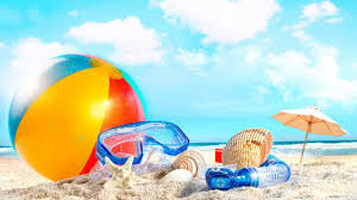 Still buying salad dressing? Make this instead
Summer weekends at the cottage, barbecues and patio weather are finally here, but these gatherings are often loaded with unhealthy food choices like mayonnaise based "salads", alcohol, ice cream and desserts.
Thankfully, with abundant produce and naturally hydrating foods in season – and at their most delicious – it is easy to include good nutrition choices, with a little knowledge and pre-planning.
Here are 8 tips for staying healthy while enjoying the warmer weather and all the social gatherings that come along with it.
Don't fall into the salad trap. Salads are a great way to include more vegetables in your diet, but skip the calorie laden 'extras' like croutons, crispy noodles, cheese and bacon. Add some crunch to your salad with seeds and nuts, and try experimenting with different vegetables for texture. Grated brussels sprouts, bean sprouts and shredded broccoli are all a great way to add texture to your salad.
Build a better burger. Hamburgers are a barbecue staple, and can be quite nutritious if done right. Skip the bun, and try wrapping your burger in lettuce leaves instead or use portobello mushrooms for the 'bun' (great with goat cheese and basil). Choose lean meat for your patties, swap out cheese and mayo for avocado slices or guacamole, and be sure to include lots of veggies. Try experimenting with different flavours of mustard instead of barbecue sauce, which is typically high in sugar. Swap out ketchup, which is high in sugar, for salsa.
Enjoy what is in season. Summer is a great time to include a lot of fresh produce in your diet. It's in season, keeping with nature, and naturally hydrating. Adding more fresh fruits and vegetables is a great way to improve your overall nutrition and add more fibre to your diet. Try checking out a local farmer's market, and try something new.
Drink water. It's important to stay hydrated in the warm weather, and water is the fluid your body craves. Skip the lemonade, juice and sports drinks and make sure you get plenty of water over the course of the day, especially if you're in the sun or exercising. If you want some flavour in your drink, add some fresh fruit or mint leaves to your cup, or make your own unsweetened iced tea with green or herbal teas.
Have a little salt. Too much sodium from processed foods is a problem for many people, but if you're spending time outside – particularly if you're exercising – you do need a little good quality salt in your diet to replace minerals lost through perspiration. Use a little sea salt or himalayan pink salt on your food to replenish.
Plan a healthy dessert. Instead of ice cream, enjoy fresh fruit salad or homemade ice pops made with fresh fruit, herbal teas, coconut milk, kombucha or diluted fruit juice. There are tons of healthy ice pop recipes out there to suit your personal taste. Or try "Nice Cream": blend frozen, peeled bananas with a little almond or coconut milk in a food processor until creamy. It's just like ice cream without all the added sugar and calories.
Pack a cooler. If you're going to the beach, a sporting event or even a friend's house, pack your own drinks and snacks so you're not at the mercy of the concession or buffet.
Serve seafood. Most of us don't eat enough fish and seafood, and it's lighter taste is perfect for hot summer weather. Add more fish, shrimp, clams and other seafood to your diet this summer; they are full of nutrients that reduce inflammation, contain the healthy fat your brain needs, and require less cooking than meat (bonus in the hot weather!).
 
  
 
Easy Salad Dressing Recipe Still buying salad dressing? The store bought brands are usually made with poor quality, oils and can be high in sugar and other undesirable ingredients. It's SO easy to make your own, give it a try!

Balsamic Vinaigrette

3/4 cup good quality oil (olive, macadamia nut, avocado)
1/4 cup balsamic vinegar
2-3 cloves crushed garlic
1 tsp sea salt ground black pepper to taste
1-2 tsp dried herbs, such as rosemary, oregano, basil

This takes only a few minutes to make and will keep in the fridge for at least a week.

Strawberry Season

Not only are strawberries summery and delicious, they have a number of health benefits!

Good source of Vitamin C and other antioxidants
High in fibre
Contain biotin, which is good for your hair and nails
The antioxidants and flavinoids in strawberries help reduce inflammation

Nutritional Tip:
To keep your berries fresh, store strawberries unwashed in the refrigerator, and wash just when ready to eat. If you want to freeze your strawberries, wash and hull them, then place a single layer on a cookie sheet and place in the freezer. Once they're frozen, transfer to a storage container; this will prevent the strawberries from sticking together. 
Providing nutritional services for the Toronto/GTA, Hamilton, Barrie, Waterloo/Kitchener, Peterborough, London, Niagara and Ottawa regions.
For more information please go to:
Our head office address is: 129 Glenforest Road, Toronto, Ontario, M4N 2A1