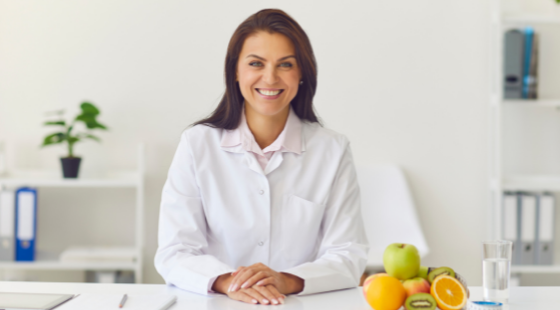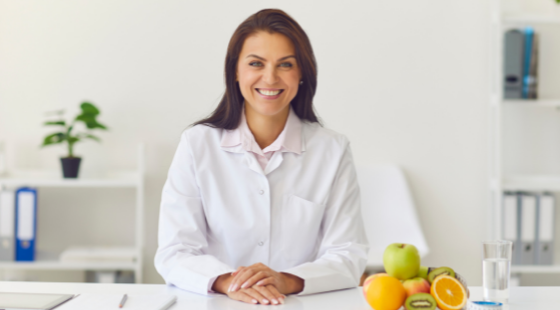 Whether you are a client, referring practitioner, or an insurer it can be confusing to determine the appropriate cost to consult with a dietitian. So, to help you in your decision-making process, we compiled some research into the rates that Registered Dietitians (RDs) charge in Ontario.
How Much Does A Dietitian Charge?
The College of Dietitians of Ontario indicated that "RDs should ensure that their billing practices are accurate, transparent and reflective of the dietetic services provided. Charging a fee that is excessive for the dietetic service provided could be considered professional misconduct. While the College doesn't have fixed charges or specified maximum fees for dietetic services, at some point a high fee can become excessive. Charging a very high fee becomes particularly concerning where a client is financially vulnerable or incapacitated".
The Consulting Dietitians Network of Dietitians of Canada provided an updated fee guidelines report for private dietitians in Ontario in 2019. In the province of Ontario, the average hourly rate for nutrition assessments was $125 an hour (range was between $60 and $199 an hour) with hourly rate follow-ups at an average $122 an hour (range of $60 to $199). For Toronto specifically these rates were higher with an average of $139 an hour for an assessment and $119 an hour for treatment. It is important to note that these were provided in 2019 and it is anticipated that these rates are likely higher now given inflation.
We also interviewed 6 dietitians currently practising privately in Ontario including clinicians from Toronto, Ottawa, Owen Sound, and Thunder Bay. They all indicated the average private rate that they charge is $150 an hour, although they indicated that in their experience in their industry the private rate ranges from $120 to $180 an hour.
Insurance or Benefits Coverage for Dietitian Services
Dietitian's services are insurable in Ontario. Many extended health benefits programs and other plans such as Blue Cross for Veterans Affairs will cover the cost of a dietitian. Each individual plan is different, so it is best to check-in with your insurance or benefit provider for more details.
How Much Does A Dietitian Charge In The Motor Vehicle Accident (MVA) Industry
For individuals that have been involved in a motor vehicle accident (MVA) there are additional tasks, forms, travel time, report writing and communication amongst the rehabilitation team required. Thankfully, dietitian's services can be covered by your auto insurance following an MVA.
Registered Dietitians are not listed in Financial Services Commission of Ontario's (FSCOs) professional fee guidelines, the government organization that oversees the auto insurance industry. The amounts payable by an insurer related to services not covered by the Guideline are to be determined by the parties involved.
In short, relating to motor vehicle accidents there are no fee guidelines identified by FSCO for Registered Dietitians. As a result, most dietetics providers in this industry tend to follow guideline fees that are similar in disciplines and qualifications such as occupational therapists, physiotherapists and registered nurses; which have similar education, salaries and private rates. Based on the FSCO guidelines for these disciplines Dietitians adhere to the $119.92/hour for cases involving catastrophic injuries (CAT files) and $99.75/hour for cases involving non-catastrophic injury (non-CAT files) These are the same rate for occupational therapists (OTs) and Physiotherapists (PTs).
The National Occupational Classification (NOC) lists Registered Dietitians in Major Group 313, one group above Occupational Therapists and Physiotherapists (Major Group 314), one group below Chiropractors (Major Group 312). Based on NOC's classification of Registered Dietitians in relation to other Regulated Health Professionals, the $99.75/hr or $119.92/hr fees for a Registered Dietitian practicing in Ontario in the MVA industry are more than reasonable, if not a minimal, fee to charge.
Further, in reviewing an Independent Evaluation report dated November 2020 for a motor vehicle accident client by Dynamic Functional Solutions, an Independent Medical Evaluations company, the Dietitian Elke Sengmueller, B.A.Sc., RD recommended that the hourly rate for dietitian services in the MVA industry should be $125 an hour.
Summary
It's important to take into account a Dietitian's industry and insurance coverage options when determining the cost to consult a dietitian. Whether you are seeking a dietitian to address personal health concerns, are a professional hoping to refer a client for complimentary care, or are in the insurance industry seeking additional information about cost, we hope the above helps you make an informed decision!
If it's right for you, we welcome you to book now with Koru Nutrition or to make a referral.