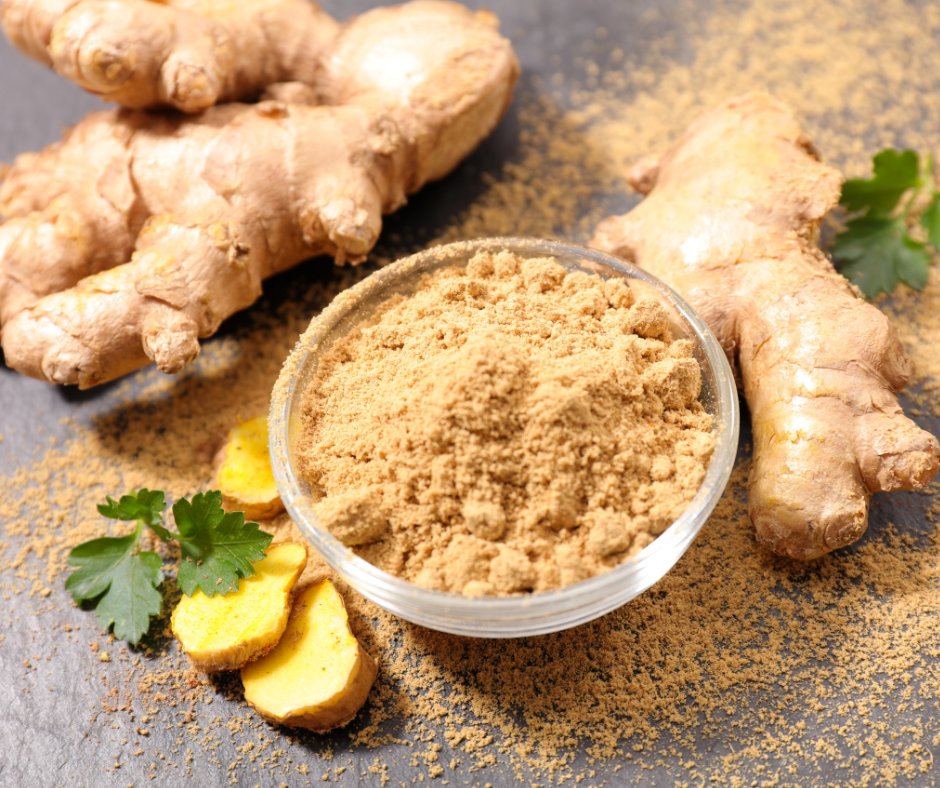 Everywhere I look these days people are struggling with depression and anxiety. Teenagers, mom's, older people, even in young kids! Mental health was already reaching a crisis point prior to the pandemic, and following this it has become at an all-time high, even though life has gone back to (relative) normal. By 2030, experts report that major depressive disorder (MDD) will become the main contributor to disease burden globally, and The Lancet-World Psychiatric Association Commission on depression states that depression is already a global health crisis.
According to the World Health Organization (WHO) 5% of adults (300 million people) worldwide live with depression, but about 75% of people with depression don't get the treatment they need. About half of individuals diagnosed with depression also have a history of one or more anxiety diagnoses. So often people are dealing with multiple mental health problems.
The first course of action is for people to go to their family doctor and be put on antidepressants. But those can often come with many side effects and do not always work effectively. There can be a number of underlying reasons for depression and these are rarely explored by your doctor. It is important that these should be looked at to determine potential underlying issues and subsequently the best treatment approach.
Vitamin and Mineral deficiencies can cause or contribute to depression
Vitamins and minerals, although needed in smaller amounts in the body, are crucial for our body and brain to function effectively. Research shows that deficiencies in vitamins B6, B12, folate, vitamin D, zinc and magnesium can all contribute to depression. Research also shows that low levels of B6, B12 and folic acid are excellent predictors of low mood.
Depression and Methylation
There is a process in our body called methylation, which is responsible for keeping thousands of neurotransmitters, hormones and other essential biochemicals in balance. Methylation is an important factor in determining your mood, motivation, concentration and ability to deal with stress. If you have problems with methylation this can contribute to high homocysteine levels.
Homocysteine is a toxic amino acid, so we always want to keep homocysteine levels in the body low. That's where vitamins B12, B6 and folate come in. They help to break down homocysteine to create other chemicals your body needs. Without treatment, elevated homocysteine increases your risk of depression. Research shows that the higher your homocysteine levels the more likely you can feel depressed and demotivated. (1)
Studies have shown that over half of people with severe depression were found to have high homocysteine levels and high levels of homocysteine can double the risk of having depression. (1) High homocysteine levels are common in individuals with a folate or B12 deficiency and in those suffering from depression who have a poor response to anti-depressants. (2,3) So you may want to consider as part of your treatment to get blood work done and have your homocysteine levels as well as your B6 and B12 tested.
Folic Acid and Depression
Poor folic acid intake is found in up to 38% of people with diagnosed with depression and many notice improvements when they increase their intake of folic rich foods. (5) Folic acid is essential for nerve cell growth and maintenance as well personality and mood. Depressed patients who are folic acid deficient may be less responsive to antidepressant medications.
Research in men showed that men who had the highest blood levels of folic acid had half the risk of developing depression. (4) Another study of 15,000 people showed that the lower the persons folate levels in the blood the greater their risk of depression. (5)
Folic acid is found in dark leafy greens, nuts, seeds, and beans but is easily destroyed when food is cooked too long, reheated or cooked in large amounts of water such as boiling instead of the preferable method of light steaming.
Try our pesto baked eggs recipe which is loaded with folic acid as well as vitamin D.
Vitamin B6 and Depression
Vitamin B6 plays an important role in mood regulation. Several studies have shown that depressive symptoms are associated with low blood levels of B6 and a diet low in B6. (6) B6 is necessary for creating neurotransmitters that regulate emotions, including serotonin (that makes us happy), dopamine (that helps us feel motivation and the sense of pleasure) and gamma-aminobutyric acid (GABA) (that helps us feel calm and relaxed). Therefore, it plays a crucial role in managing our moods and feelings. (7)
Vitamin B6 may also play a role in decreasing high blood levels of the amino acid homocysteine, which have been linked to depression and other psychiatric issues. (8,9) Although the research doesn't necessarily show that supplementing with B6 can help with depression, this might mean that a more collaborative approach of taking a B complex with B12 and folic acid might be a more effective strategy. It also gives you better bang for your buck in terms of cost with taking all the B vitamins at once.
Loaded in B6, Folic acid and zinc try this simple spinach scramble recipe.
Vitamin B12 and Depression
Researchers found that a decrease in the vitamin B12 levels in the blood correlates with an increase in depression and that high vitamin B12 status may be associated with better treatment outcomes of depression. (10) One possible connection is the effect of vitamin B12 on the levels of serotonin in your brain, in addition to other chemicals. B12 is an important nutrient needed in the methylation process. Vitamin B12 is naturally found in animal products so vegetarians, people with digestive disorders such as celiac disease or Crohn's disease or people who have low stomach acid are more at risk of a deficiency. Stomach acid naturally diminishes as we age (over 40) so older people are also at greater risk of a B12 deficiency. For example, in a study of 700 elderly women, those with vitamin B12 deficiencies were twice as likely as others to be severely depressed. (11)
Vitamin B12 supplementation in conjunction with antidepressants has been shown significantly improve depressive symptoms. (12) So, this might be a great option to enhance the effects of your medication.
Looking for a delicious meal that is high in B12, try our classic beef roast recipe!
Vitamin D and Depression
There are Vitamin D receptors found in the areas of the brain that are linked to the development of depression. Canadian researchers reviewed 14 studies, consisting of over 31,000 participants and found a strong correlation between depression and a lack of Vitamin D. The lower the Vitamin D level, the greater the chance of depression. (14)
Vitamin D can be obtained through foods, but this is limited. Most of our vitamin D comes from the sun and our skin's ability to make Vitamin D. For some individuals obtaining adequate amounts of vitamin D through exposure to UV light throughout the year is nearly impossible. The best way to get the vitamin D that you need is to supplement. Ideally it is best to get your vitamin D levels checked as you may require significant higher doses if you are low.
Ideally supplementing between 1000-3000 IUs a day is a good starting point. Try our delicious Vitamin D rich rosemary walnut crusted salmon recipe.
Zinc and Depression
Zinc is important for helping to balance blood sugars, stabilise your metabolism, and make serotonin. In one study low zinc levels in the blood were strongly linked with increased risk for depression and this might be one nutrient that you need to increase in your diet. (16)
One study showed that supplementing with 25 mg of zinc improved recovery in people with depression that did not respond to anti-depressants. (17) If you are low in zinc, you may experience frequent colds and flu, loss or diminished sense of smell and taste, lack of appetite and of course depression.
Loaded in zinc, try our yummy coconut yogurt clusters.
Magnesium
Magnesium helps to make serotonin which can help combat depression. Research shows that there is a significant link between low magnesium intake and depression in adults. (18)
Studies are also showing that over-the-counter magnesium may be a safe and effective way to treat mild to moderate depression and comparable to prescription SSRI treatments in effectiveness as well as for individuals that have not seen any improvements with taking antidepressants. One study showed that magnesium was just as effective as an anti-depressant in treating depression in diabetics with the added of bonus of not having any of the side effects of the antidepressants and in other studies it has shown that in conjunction with an antidepressant the benefits of the antidepressant was stronger. (19,20)
Food processing, taking antacids and diuretics, as well as caffeine, stress and alcohol can decrease our ability to absorb magnesium. Try our quick and easy broccoli mushroom fried quinoa recipe loaded in B6, magnesium, zinc and folic acid.
Summary
If you or your loved one struggles with depression, make sure you explore potential underlying causes of depression that could be contributing to your low mood. This might help provide you with better or more specific treatment options that can give you a lot of success in helping to boost your mood.
Make sure if you visit your doctor you get blood work to check vitamin B12, folic acid, B6, vitamin D, magnesium, and zinc. Increasing your intake of food high in these nutrients and possibly supplementing might help to give you that added boost to your mood and help get you out of that funk.
References
1. H. Tiemeier, et al. Vitamin B12, folate and homocysteine in depression: The Rotterdam study, American Journal of psychiatry, 2002:159 (12): 2099-101, T. Bottiglieri, et al., Homocysteine, folate, methylation and monamine metabolism in depression, Jounral of neurology, neurosurgery and psychiatry, 2000;69;228-32; M. Fava and T. Bottiglerri, et al Folate, vitamin B12 and homocysteine in major depressive disorder. American Journal of Psychiatry 1997;154;426-8
2. BMC Psychiatry. 2003;3:17–22. 16. Tiemeier H, vanTuijl HR, Hofman A, Meijer J, Kiliaan AJ, Breteler MM.
3. Vitamin B12 folate and homocysteine in depression the Rotterdam Study. Am J Psychiatry. 2002;159(12):2099–01. 17. Sachdev PS, Parslow RA, Lux O, et al. Relationship of homocysteine folic acid and vitamin B12 with depression in a middle aged community sample. Psychol Med. 2005;35(4):529–38.)
4. A. Nanri, et al., Serum folate and homocysteine and depressive symptoms among Japenese men and women, European Journal of Clinical Nutrition, March 2010;64 (2):289-96
5. S. Gilbody, et al., Is low folate a risk for depression? A meta-analysis and exploration of heterogeneity, Journal of Epidemiology and Community health, July 2007;61 (7): 631-7
6. https://pubmed.ncbi.nlm.nih.gov/15479988/ https://pubmed.ncbi.nlm.nih.gov/20519557/
7. https://lpi.oregonstate.edu/mic/vitamins/vitamin-B6 https://pubmed.ncbi.nlm.nih.gov/18494537/
8. https://pubmed.ncbi.nlm.nih.gov/17541043/
9. https://pubmed.ncbi.nlm.nih.gov/17729191/
10. https://pubmed.ncbi.nlm.nih.gov/15671130/
11. https://www.webmd.com/mental-health/guide-to-psychiatry-and-counseling.
12. https://www.ncbi.nlm.nih.gov/pmc/articles/PMC3856388/
13. Spedding, S. (2014). Vitamin D and Depression: A Systematic Review and Meta-Analysis Comparing Studies with and without Biological Flaws. Nutrients, 6(4), 1501–1518. doi: 10.3390/nu6041501
14. Department of Psychiatry and Behavioral Neurosciences, St Joseph's Hospital, Hamilton, Ontario, Canada.
15. https://onlinelibrary.wiley.com/doi/full/10.1111/j.1365-2796.2008.02008.x,
16. Rafalo, A., Sowa-Kucma, M., Pochwat, B., Nowak, G., & Szewczyk, B. (2016). Zinc Deficiency and Depression. Nutritional Deficiency. doi: 10.5772/63210
17. M. Siwek, et al., Zinc supplementation augments efficacy of imipramine in treatment resistant patients: A double blind placebo controlled study, Journal of Affective Disorders, November 2009;118(1-3): 187-95, Department of Psychiatry, Jagiellonian University, Poland
18. Tarleton EK, Littenberg B. Magnesium intake and depression in adults. The Journal of the American Board of Family Medicine. 2015;28(2):249-256. doi:10.3122/jabfm.2015.02.140176
19. Tarleton EK, Littenberg B, MacLean CD, Kennedy AG, Daley C. Role of magnesium supplementation in the treatment of depression: A randomized clinical trial. Song Y, ed. PLoS ONE. 2017;12(6):e0180067. doi:10.1371/journal.pone.0180067
20. 1.Tarleton EK, Kennedy AG, Rose GL, Crocker A, Littenberg B. The association between serum magnesium levels and depression in an adult primary care population. Nutrients. 2019;11(7):1475. doi:10.3390/nu11071475