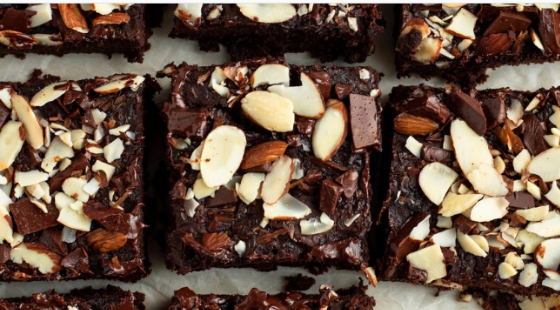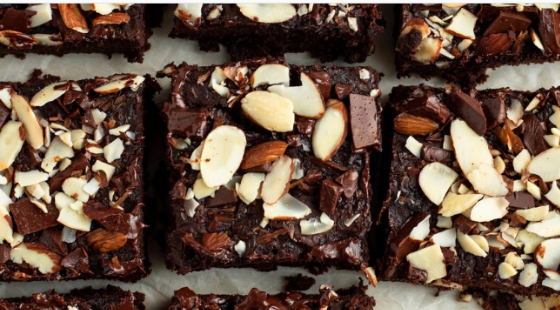 With current COVID-19 restrictions and everyone stuck in their homes, many people are turning to baking as a fun activity to keep busy. We can certainly understand why – whether you're baking for yourself, with a spouse, or to keep the kids entertained. However, as mentioned in an earlier post sugar can depress the immune system and contribute to unwanted weight gain. Of course, weight gain is already a struggle for many people who are confined to their homes without the energy, time, space or equipment to work out, all while over-indulging in food.
The first healthy baking tip we want to share is to manage portions. When baking muffins and cookies try to make them smaller by using mini muffin tins or rolling cookies into smaller balls. If time is not on your side you can batch cook and freeze half the cookies or muffins. If you do have a lot of time then try not doubling the recipe as this may cause boredom eating and overindulging.

The second healthy baking tip we want to share is to make some healthy switch outs. By swapping certain ingredients you can make your baking lower in calories and sugar.
Below are some ideas for healthy switch outs:
Switch out sugar for swerve or xylitol or simply reduce the sugar serving in the recipe

Switch out cow's milk for unsweetened almond milk

Switch out butter for coconut oil

Switch out white flour for whole grain flour or almond flour

Switch out chocolate chips for Krista stevia sweetened chocolate chips

Switch out sour cream for Greek yogurt or coconut yogurt

Switch out eggs for flax seed (if have a problem with eggs or they were out at the grocery store). To do this, add 1 tbsp of flaxseed meal (ground flaxseed) to 3 tbsp of water and allow it to sit for 3-5 minutes. Use the gelled mixture in place of 1 whole egg for an extra kick of fibre to your recipe!
The third and final healthy baking tip we want to share is to try and use recipes that have hidden vegetables or beans in it such as chocolate zucchini loaf, black bean brownies or carrot muffins.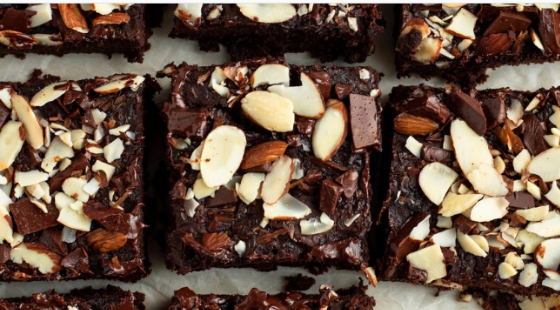 Black Bean Brownies & Other Healthy Baking Alternatives
One healthy baking tip is to use recipes that have hidden vegetables or beans, such as chocolate zucchini loaf, black bean brownies or carrot muffins.
Ingredients
2

cups

Black Beans (cooked)

3

Eggs

1/4

cup

Coconut Oil (melted)

1

tsp

Vanilla Extract

1/4

tsp

Sea Salt

3/4

cup

Cocoa Powder

1/4

cup

Coconut Sugar

1/4

cup

Apple Sauce

1/2

tsp

Baking Powder

3 1/2

ounces

Dark Organic Chocolate 75% (chopped and divided)

1/4

cup

Sliced Almonds
Instructions
Preheat oven to 350ºF (177ºC) and line an 8 x 8 baking dish with parchment paper. (Use a bigger dish if making more than 9 servings.)

Add the cooked black beans and eggs to a food processor. Turn it on and stream in the coconut oil. Let the food processor blend for about 60 seconds, or until the black beans are very smooth.

Add vanilla, salt, cocoa powder, coconut sugar, honey and baking powder to the black bean Blend until all incorporated, scraping down the sides of the bowl if needed.

Add half of the chocolate to the brownie batter and pulse 5 or 6 times until it is mixed in.

Transfer brownie batter to the prepared baking dish and smooth into an even layer. Sprinkle the remaining chocolate and the sliced almonds evenly over top of the brownies.

Bake for 30 to 35 minutes, or until a toothpick inserted into the centre comes out with just a few moist crumbs.

Let the brownies cool completely before transferring to the fridge for at least 4 hours before cutting into squares. Enjoy!
Notes
Nutrition Facts
Calories – 249
Carbs – 24g
Fiber – 8g
Sugars – 8g
Protein – 9g
Fat – 15g