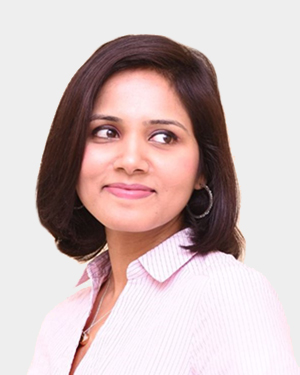 Registered Dietitian
Area: Guelph/Brampton
Languages: Urdu, Hindi, Punjabi
Sarah Umar
MSc. RD
Sarah Umar, is a Registered Dietitian of the College of Dietitians of Ontario and member of Dietitians of Canada. She is enriched with knowledge that she gained from more than 12 years of progressive practice in the field of nutrition. This includes her experience in a variety of healthcare settings such as hospital, private health clinic, long-term care, gym and research and development in Pakistan, England and in Canada.
She has a Masters of Science degree in Food and Nutrition from University of Karachi and completed a dietetic residency at Aga Khan University and Hospital in November 2007. Sarah has completed the Nutrition and Health course from Ryerson University, Toronto and Human Physiology from University of Guelph, ON in 2017. She has completed Canadian Orientation and Assessment practical training of Clinical Nutrition, at Ivan Franko Long Term Care Home, Population and Public Health training at, North Hamilton Community Health Centre and LAMP Community Health Centre.
Areas of Expertise:

Diabetes
Weight management (weight loss & weight gain),
Digestion and Gastroinetsinal nutrition
Metabolic Stress
Food allergies/intolerances
Elevated cholesterol and/or triglycerides (heart health),
Nutrition support for pregnancy and breastfeeding
Enteral Nutrition – Nasogastric tube, Gastrostomy tube and Jejunostomy tube
Musculoskeletal diseases
Dysphagia
Brain injury
Sarah never underestimates the happiness effect of baking. To unwind, she loves to spend time in the kitchen with her little girls icing cookies and cakes. To balance the sweetness, you may probably find her sweating in the trails and tracks or on just an afternoon wander along the coast.